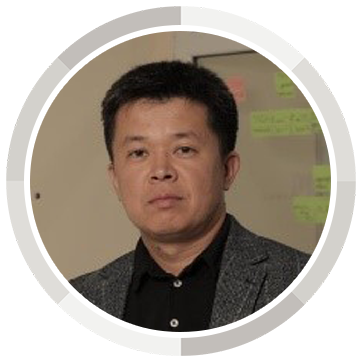 Co-founder | Business-incubator MOST
Alim Khamitov, PhD, Chairman of the board and co-founder of Business-incubator MOST, Head of Corporate Innovation Department at Astana International Financial Center, entrepreneur, lecturer, head of such projects as programming and robotics school "High School: Intro to IT through games development", smart e-medicine system "GlucoWays", Almaty smart bus-stops "City Router". He is graduate of the acceleration program for startups called STEP (Silicon Valley, USA). For more than 9 years Alim is actively developing startup-ecosystem of Kazakhstan and Central Asia, leads many Startup Weekends around the region as official facilitator, works as a mentor and often speaks on different technological conferences, Seedstars ambassador.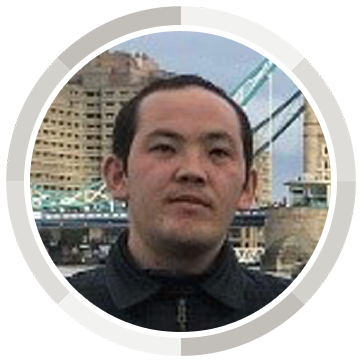 Deputy Director | High Tech Park of the Kyrgyz Republic
Chubak Temirov is an Acting Director of the High technology park of the Kyrgyz Republic (HTP). Alongside managing the HTP, he is actively involved in recruiting both international and local IT companies as residents, gives consultations on joining to the HTP (tax regime, required documents,  benefits and etc). He also constantly helps in the development and support of HTP residents and their developed products by linking them with local and international partners, investors and businesses.
He has over 5 years of experience in the IT sector and 3 years in sales. He is well aware of the Kyrgyz startup ecosystem and often participates as a jury and mentor in different pitch competitions.  He received his Bachelor's degree in Business Administration from AUCA and his Master's degree in Supply Chain Management and Logistics from the University of East Anglia, UK. From 2013 to 2017, he worked as a sales and project manager for local IT companies. During his studies, he managed to work in such large companies as Amazon UK and Marks & Spencer UK.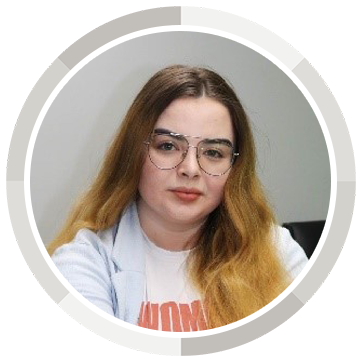 Head of External Relations & Investments Team | IT Park Uzbekistan
Sasha Sternik is the Head of External Relations & Investments Team at IT Park Uzbekistan. She is currently involved in numerous projects that are relevant for both internal and external markets. As the head of investment management, she is deeply involved in studying the Uzbek market from a public sector perspective. In addition, due to the nature of her work, she is very engaged in the private sector as well. This multifaceted approach enables Sasha to provide expertise in the development of the Uzbek digital economy. Sasha has also worked as a mentor and tracker for a number of startups in IT Park Uzbekistan, which allowed her to develop a clear understanding of what startups really need to scale and become profitable.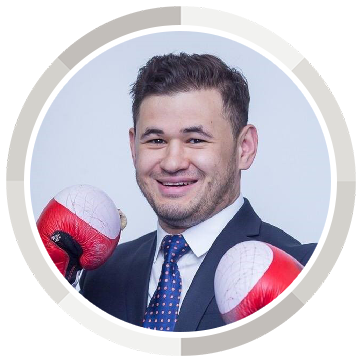 Founder | 55 Group Tajikistan
Dilshod Juraev, entrepreneur, founder of 55Group, Vice-president of Tajikistan Footbal Federation, CEO of "Business-incubator of Tajikistan", director of Young Entrepreneurs Club, the public speaker on many business and youth conferences.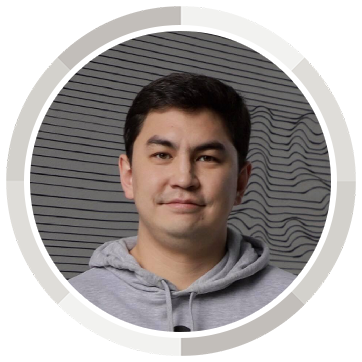 CEO | International Technopark Astana Hub Kazakhstan
Magzhan Madiyev is a specialist in technology business and innovation ecosystem development. He is the Founding CEO and the author of the development strategy of the Astana Hub International Technopark of IT Startups, took part in the launch of the Technopark in 2016-2018 years.
Magzhan is also a co-founder of the Naimi.kz startup, a marketplace for finding specialists in various fields. In several rounds of investments, the startup attracted a total of 2 million dollars, GMV $100K per day, more than 100 thousand users use the platform monthly. The contribution of the startup to the social effect for the employment of self-employed specialists was noted by the First President of the Republic of Kazakhstan Nursultan Nazarbayev.
In 2019, Magzhan headed the Umit Fund, a private educational foundation, which is the founder of the Alem innovative programming school. Magzhan took the lead in launching and negotiating the opening in Kazakhstan. Education at Alem is free and built on the idea of ​​peer-to-peer learning.
Magzhan also worked as an advisor to the Chairman of the Board of Atameken NCE on digitalization and as an expert in the Digital Office of the Presidential Administration under the Adviser to the President of the Republic of Kazakhstan on digitalization and innovative technologies.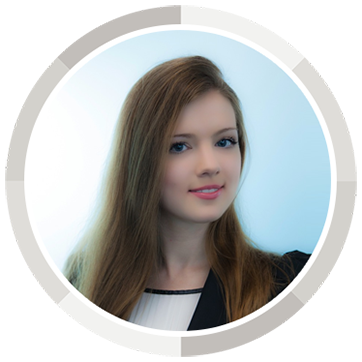 Associate Programme Officer, Trade Facilitation and Policy for Business | International Trade Centre
Alina Fetisova is an Associate Programme Officer in the Trade Facilitation team of International Trade Centre (UN/WTO) At ITC, she specializes in providing technical assistance in the area of trade facilitation, trade policy, and regulatory cooperation in Central Asia, Africa and Southeast Asia. She is also working on gender-sensitive trade facilitation reforms, supporting the advocacy of women entrepreneurs and associations for their rights and assisting them to strengthen their technical knowledge on cross-border trade. Prior to joining the ITC, Alina worked at the United Nations Economic Commission for Europe (UNECE), focusing on projects related to trade facilitation and regulatory standards. She holds a master's degree in International Affairs from the Graduate Institute of International ad Development studies in Geneva and a bachelor's in International Economic Affairs from Moscow State University of International Relations. A native Russian speaker, Alina is fluent in English, French, and Spanish.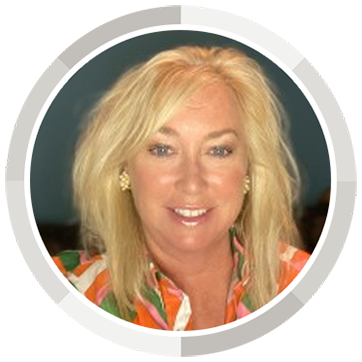 President and CEO | Counterpart International
Bringing more than 25 years of international development experience, Dr. Hudock leads the organization and its mission to promote civic participation and government accountability across its program portfolio. Before joining Counterpart in 2017, Dr. Hudock worked at Plan International USA, where she led the expansion of the international program portfolio and served as Vice-Chair of the Plan Federation Program Directors Forum. She was a Managing Director at DAI, diversifying their work beyond U.S. government funding and creating a strong portfolio with UK Department for International Development. Before working with DAI, Dr. Hudock was the Deputy Country Representative and the Acting Country Representative for The Asia Foundation in Hanoi, Vietnam. Democracy and governance issues were the foundation of her career in her roles as head of Democracy and Governance at World Learning in Washington, DC; as one of the first Democracy Fellows at USAID in 1997; and as Special Assistant to the Under Secretary of State for Global Affairs, covering the Democracy, Human Rights and Labor portfolio.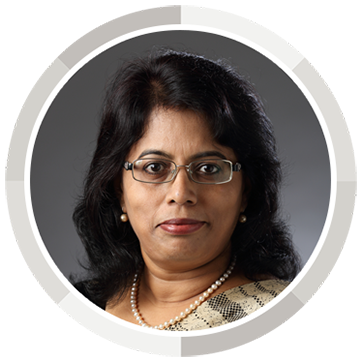 Global WiLAT Chairperson | Immediate Past Chairperson CILT Sri Lanka | Founding Chairperson & Advisor WiLAT Sri Lanka | Board Member WCIC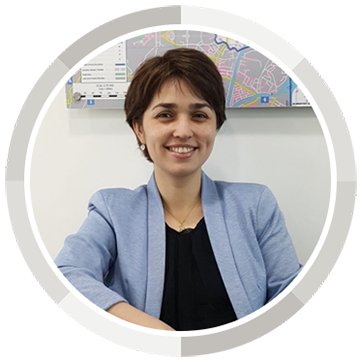 Regional Head and Associate Director | SME Finance and Development Department, Central Asia and Mongolia, EBRD
Nodira Mansurova is a Regional Head and Associate Director at European Bank for Reconstruction and Development (EBRD) responsible for SME business advice, development and finance in Central Asia and Mongolia. Since joining EBRD in 2001 Nodira has held various banking roles in Central Asia, before moving to the Bank's Headquarters in London, UK in 2005. In 2016, Nodira was posted to Kazakhstan to head the SME Finance and Development team in Central Asia and Mongolia to facilitate and ensure SME business delivery. Nodira holds a Bachelor's degree in economics and MSc in Finance.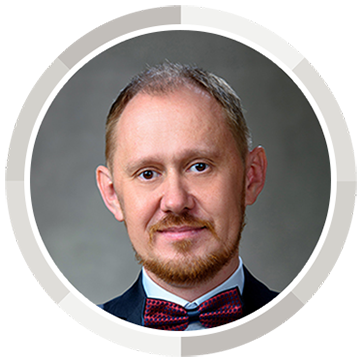 Business Development Director | MCT Agency
Head of the Department of consultants of the Union of economists of Turkmenistan. Co-founder and co-head of the MCT Agency consulting company (www.mctagency.com) with 20 years of experience in management and marketing domains. Over the past 10 years he has helped funders and investors to analyze more than 30 business ideas and facilitated the establishment of more than 20 new businesses.
Since 2020 he manages the StartUp Academy project – one of the first experiments in Turkmenistan on establishment of a platform for supporting startups (implemented by the MCT Agency in cooperation with the Startup ecosystem development program carried out by the Union of economists of Turkmenistan and the USAID).
The StartUp Academy (www.startup-tm.com) held one acceleration cycle in Ashgabat for 10 pre-seed and seed stage teams.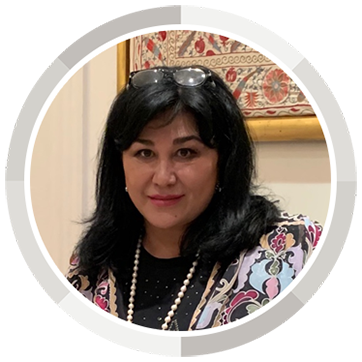 CEO, Chairwoman | "BEGIM" LLC, Parfum Gallery Uzbekistan
Gulchekhra Makhmudova is a Chairwoman and CEO of BEGIM LLC, Tashkent,Uzbekistan. On the version of Kommercant.uz Makhmudova Gulchekhra -first business woman in Central Asia. Main activity – exclusive distribution of luxury beauty brands on Uzbekistan market. Perfume production in France, dedicated to Treasures of world history and culture- Samarkand Spirit, Bukhara Spirit, Silk Road, Kohinur Diamond, Ruby of Temur.
From 1985 till 1990- adviser of Ministry of Light Industry of Uzbekistan. 1985-1990- General director of Cooperative "Tradition"- private company with main activity of commercial Day of Culture round the world.
She has a PhD of arts sciences in High Art University, Uzbekistan.
Writer of three-logy books about history hero and treasures of uzbek land roots. Author of International project SilkRoadLand . Author of books for children.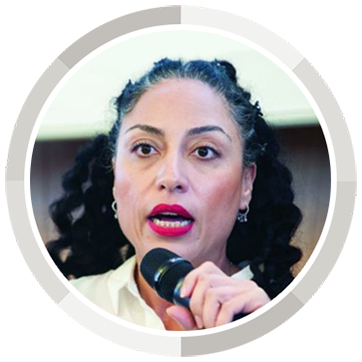 Senior Gender Lead for Middle East and North Africa | East Europe and Central Asia International Finance Corporation, World Bank Group