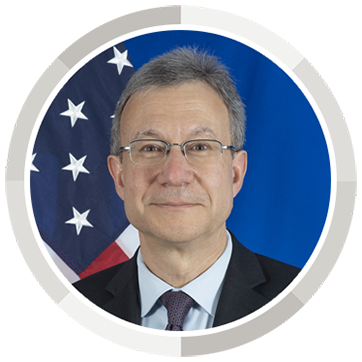 U.S. Ambassador to Uzbekistan
Daniel Rosenblum was sworn in as U.S. Ambassador to Uzbekistan on May 9, 2019. From July 2014 until July 2018, Mr. Rosenblum served as Deputy Assistant Secretary in the State Department's Bureau of South and Central Asian Affairs. His responsibilities included managing U.S. policy and diplomatic relations with the five Central Asian states: Kazakhstan, the Kyrgyz Republic, Tajikistan, Turkmenistan and Uzbekistan. He directed State Department support for six diplomatic missions in the region, helped set policy and programmatic priorities, and frequently served as public spokesperson. During his last year in this position, Mr. Rosenblum also oversaw all the Bureau's regional and public diplomacy activities, including transnational economic and security issues, educational and cultural exchanges, and outreach to the media in both South and Central Asia.
From 2008-2014, Mr. Rosenblum was Coordinator of U.S. Assistance to Europe, Eurasia and Central Asia, responsible for ensuring the strategic and efficient allocation and spending of foreign aid budgets averaging over $1 billion annually. He and his team coordinated the efforts of more than a dozen U.S. government agencies working in more than 30 countries, supporting economic reform, the development of democratic institutions and rule of law, building the capacity of security sector institutions, and relieving human suffering through humanitarian aid. He also served as the primary U.S. government liaison with other international donors, including the European Union and multilateral development banks.
Mr. Rosenblum has a BA in History from Yale University and an MA in Soviet Studies and International Economics from the Johns Hopkins School of Advanced International Studies. He is married and has a son, age 20 and a daughter, age 16.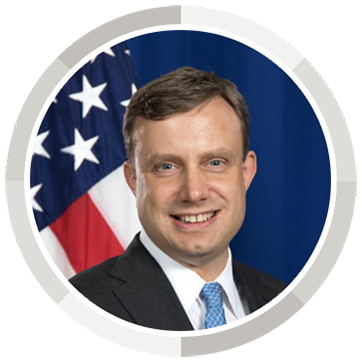 U.S. Consul General in Almaty, Kazakhstan
Eric Meyer, a career Foreign Service Officer with the U.S. Department of State, assumed the position of U.S. Consul General in Almaty, Kazakhstan in September 2018.
Previously, Eric served as Special Assistant and Senior Advisor in the Bureau of South and Central Asian Affairs.  His most recent overseas posting was Consul General in Phnom Penh, Cambodia where he frequently served as Acting Deputy Chief of Mission.  Prior to that, Eric was Consul at the U.S. Embassy in Helsinki, Finland where he also served on the board of the Fulbright Commission.  His first diplomatic overseas assignment was as Vice Consul in Buenos Aires, Argentina followed by an assignment as a Cultural Affairs Officer in Cairo, Egypt.  In Washington, Eric also served as an advisor in the Bureau of Oceans and International Environmental and Scientific Affairs during the U.S. Chairmanship of the Arctic Council.
Prior to joining the U.S. Department of State, Eric worked in corporate sales and government relations in the airline industry.  He graduated from the University of California Berkeley with a degree in Political Science and has an MBA from Georgetown University.  He is the recipient of several State Department Superior and Meritorious Honor awards and speaks Danish, Finnish, French, Khmer, Russian and Spanish.  Eric is married with two young daughters.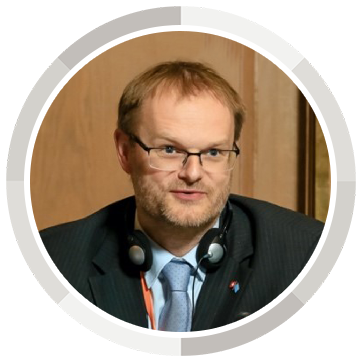 Regional Water Advisor | Central Asia Swiss Development Agency
Dr. André Wehrli works as Switzerland's Regional Water Advisor in Central Asia since the beginning of August 2017. Before that, he worked with the Global Programme on Climate Change & Environment of the Swiss Agency for Development and Cooperation SDC, where he was responsible for several global and regional activities on climate mitigation and adaptation, with a particular focus on climate services, mountains and Southern Africa. Apart from that, he was a member of the official Swiss delegation to UN Framework Convention on Climate Change and Switzerland's lead negotiator on climate change adaptation incl. loss and damage.
Prior to joining SDC, he worked for several years as scientific expert for the Swiss Federal Office for the Environment FOEN, where he was responsible for the management of protection forests/natural hazards in Switzerland. From 2009-2011, he was seconded as a national expert to the European Environment Agency EEA to help EEA scoping their activities in climate change adaptation.
He holds a PhD in Natural Sciences from the Swiss Federal Institute for Technology in Zurich (ETHZ) and a Diploma in Biology (MSc) from Zurich University, and is fluent in English, German, French and Dutch.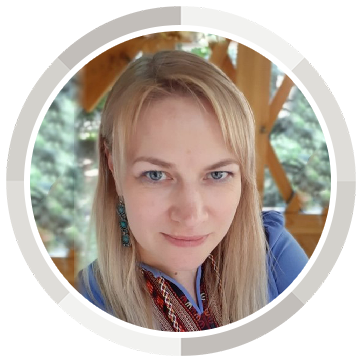 Dr. Yekaterina Strikeleva
Program manager | Water Initiative Support, Regional Environmental Centre for Central Asia (CAREC)
Yekaterina Strikeleva, PhD candidate, Master of Physical Geography, Water Initiative support (WIS) Program Manager of CAREC. She has over 15 years of experience in management and implementation of environmental and water programs in Central Asian region. Yekaterina joined CAREC in 2010 and since then, both leaded and contributed to resource mobilization efforts and development of institutional systems and guiding documents, such as the concept on CAREC's Development Fund, provisions on the executive director, management group and others.
Under her management since 2011, the WIS Program became the largest within CAREC and supports staff in all CAREC country offices and in Afghanistan. She managed a project portfolio of over 10 regional projects with a total budget of over $15 mil, for a wide variety of donors including USAID, EU, Norway, GIZ, UNECE. The regional projects are focused on integrated water resources management, basin planning, ecosystem services, nexus approach for water, food and energy, sustainable water management and stakeholders' engagement in Central Asia, water quality and water supply.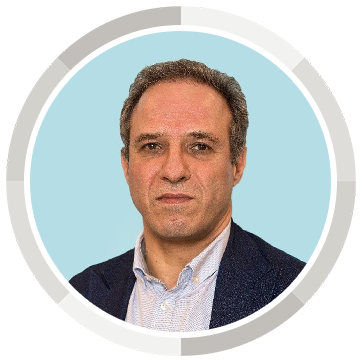 Chief of Party | Power the Future, Central Asia Regional Electricity Market
Armen Arzumanyan has served as Chief of Party or Deputy Chief of Party or Resident Project Manager on multiple USAID funded projects, where he has led large teams of local and foreign professionals, successfully negotiating large reform programs with national governments and implementing regional integration projects.
Mr. Arzumanyan has played a key role in developing legal and regulatory frameworks conducive to development of small hydro, wind, solar and small heat-and-power generation. He specializes in large power systems stability and synchronous operations, energy sector reform, focusing on energy policy, power system design and engineering, utility operations and regulations.
Mr. Arzumanyan has experience developing and negotiating with national governments large restructuring programs and multi-nation regional power integration and cooperation programs. He has managed utility commercialization programs, including the implementation of business improvement strategies in such areas as internal controls, anti-corruption, metering, billing and collections, and loss reduction in distribution and transmission. He worked in Armenia, Russia, Kyrgyzstan, Kazakhstan, Uzbekistan, Tajikistan, Turkmenistan, Georgia, Ukraine, Mongolia, Afghanistan, Tanzania, Ethiopia.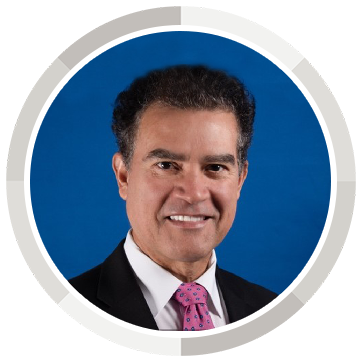 Manager | Power Sector Projects
Pedro Robiou is a senior power system engineer with 37 years of international experience in planning and operation of transmission and distribution systems and Electricity Markets. He has completed assignments spanning more than 25 countries in North, Central and South America, the Caribbean, Africa, Eastern Europe, Central and Southeast Asia, and the South Caucasus. He is currently providing expert advisory to two large USAID-funded projects in Central Asia. Mr. Robiou is the Lead for the design of the Central Asia Regional Electricity Market – CAREM, and he is providing technical advisory to countries in the region to increase the interconnectivity of their transmission systems at 500- and 220-kV in order to restore their synchronized operation with the aim to increase the volume of bilateral power exchanges in the region and to create an open and competitive regional electricity market. As part of the Power the Future Project, Mr. Robiou is also providing expert advisory to the region to address the technical barriers affecting the capability of national power transmission systems and regional distribution networks to accommodate a higher penetration of utility-scale renewable generation.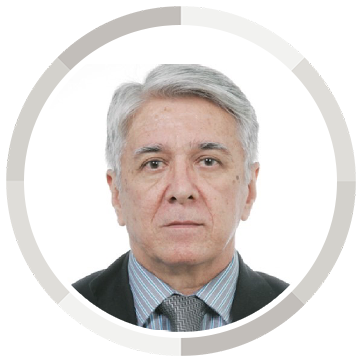 Khamidilla A. Shamsiev, PhD
Director | Coordinating Dispatch Center "Energy"
Khamidilla Shamsiyev is the Director of Coordinating Dispatch Center "Energy" – an international noncommercial nongovernmental organization of the United Power System of Central Asia in Uzbekistan. The Coordinating Dispatch Center "Energy", located in Tashkent, plays an important role in coordinating and monitoring power system operations in the Central Asia Region.
Before his appointment as the Director in 2008, he was the chief dispatcher of the Coordinating Dispatch Center. Previously, he worked at the former Ministry of Power and Electrification of the Republic of Uzbekistan firstly as an engineer and then as higher management.
Mr. Shamsiyev holds a PhD from the Tashkent State Technical University, specializing in Power plants, Power systems and their Control. In 1980s-1990s, Mr. Shamsiyev stayed at the university and made his contribution by educating the next generation of power engineers in Uzbekistan.
Project coordinator | USAID Central Asia
Sergey Yelkin has been the coordinator of USAID energy projects in Central Asia for twenty years. He participated in the development of a number of regional projects and holding tenders for programs on the regional electricity market, energy interconnections, development of electricity generation from renewable sources. He worked on projects and was engaged in monitoring their successful implementation in the field of energy saving, energy efficiency, the introduction of renewable energy facilities, measures to change the climate and environmental protection. Mr. Yelkin has over 35 years of experience in a research and production, in the oil and gas sector and industrial enterprises in Russia, Kazakhstan and Central Asia. He worked at the UN Office in Kazakhstan on energy saving and renewable energy projects. He has education in Engineering and holds a Master of Economics.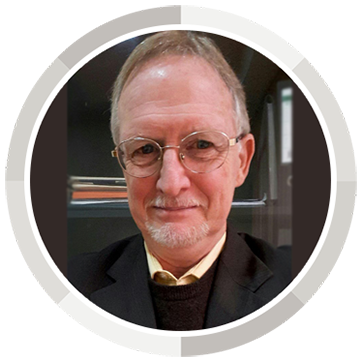 Chief of Party | USAID Power Central Asia Project
Dr. Michael Boyd is Energy Sector Director at Tetra Tech ESI, currently working as Chief of Party on the recently awarded USAID Power Central Asia Project. Michael was previously Chief of Party for the Armenia Market Liberalization and Electricity Trade Program from 2018-20 and before that worked as Senior Energy Advisor at USAID/Nepal from 2015-18, at USAID/Tanzania from 2013-15, and at USAID/Afghanistan in 2012-13. Michael started with USAID in 2000 in Armenia and subsequently served in Montenegro, Central Asia, Kosovo, and Liberia as an energy, environment, and economic advisor. From 1984-94 Michael was Professor of Economics at the University of Vermont and from 1994-98 he managed the USAID-funded Environmental Economics and Policy Project in Central Asia for the Harvard Institute for International Development. In 1998-99 he was a Senior Research Associate at the International Service for National Agricultural Research (ISNAR) working to strengthen agricultural research organizations in the Caucasus and Central Asia. Michael holds a PhD and MA in Economics from Stanford and a BA from Harvard.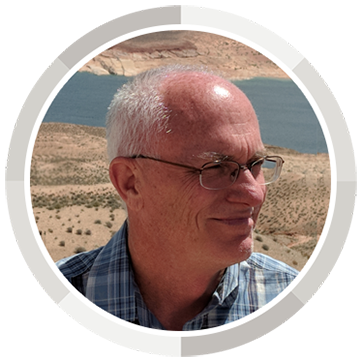 Chief of Party | USAID's Water and Vulnerable Environment project
Richard Volk is an experienced leader of natural resources management, water security, coastal/fisheries, and climate resilience work with more than 35 years of international development experience. He recently completed 20 years at USAID where he provided worldwide technical and managerial support as a senior technical advisor to the Agency's Water Office. His work on transboundary water resources management includes project design and evaluation in Afghanistan, Georgia, Armenia, Azerbaijan, Kenya, Tanzania, Cambodia, and Viet Nam. Richard has lived on assignment for more than 12 years in the developing world and has traveled extensively to provide technical assistance in more than 40 countries.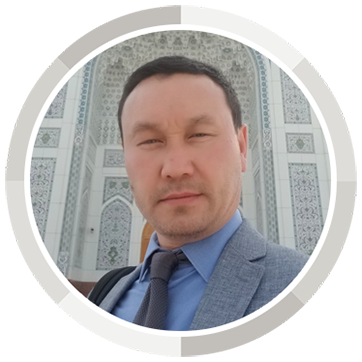 Director | AgriTech Hub Kazakhstan
Marat has extensive experience working in Kazakhstan on various projects involving the private, public and quasi-government sector. He is a seasoned manager with thorough understanding of Kazakhstan's regulatory and business environment and has managed multi-national research teams working in Kazakhstan in areas of flood management, rangeland health assessment and water resource management. His recent work in the agriculture sector includes development of an Integrated Water Resource Monitoring platform for Turkestan region of Kazakhstan, and Rangeland Assessment project in Akmola oblast. Both projects aim to provide accurate assessment of the state of natural resources in respective regions using cutting-edge satellite remote sensing technology, machine learning and drone images.