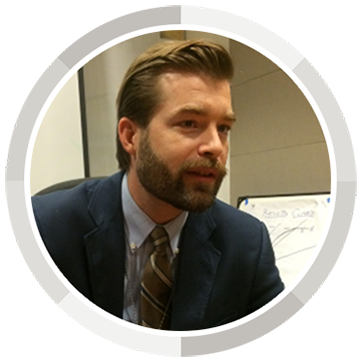 Deputy Regional Mission Director | USAID Central Asia
Peter E. Young is the Deputy Regional Mission Director at USAID Central Asia. Previously, he was the USAID Assistant General Counsel for Europe & Eurasia, Latin America and the Caribbean, and the Middle East.  Prior to that, he served as the Director of the Regional Legal Office for USAID in West Africa, managing a team providing legal services to USAID bilateral programs in Cameroon, Benin, Ghana, Cote d'Ivoire and Liberia, and regional programs working in 21 countries across West Africa.  Mr. Young served as the Regional Legal Adviser for USAID in Georgia, Armenia and Azerbaijan from 2009-2013, and from 2008-2009 as the USAID Legal Adviser in Afghanistan.  From 2004-2007, he served as an Attorney-Advisor in the USAID Office of the General Counsel (GC) in Washington DC, providing in-house counsel to the Bureaus for Health, Economic Growth, Agriculture and Trade, conducting commercial and constitutional litigation, and serving temporarily in Baghdad, Iraq.  
Peter has lectured in law at the International Development Law Organization in Rome, Italy, the Caucasus University School of Law and Black Sea University School of Law in Tbilisi, Georgia, the Ghana Institute of Management and Public Administration in Accra, Ghana, the University of Liberia School of Law in Monrovia, Liberia, and the Ballou STAY School in Washington, DC. 
Peter speaks Spanish and Georgian.  He continues to serve on the Advisory Council of the PILPG.  He is a member of the Maryland Bar and serves on the International Non-Profit Law Committee of the American Bar Association.  He earned a J.D. and M.A. in International Development from the American University, and a B.A. in History from the University of Tennessee.  He is from Knoxville, Tennessee.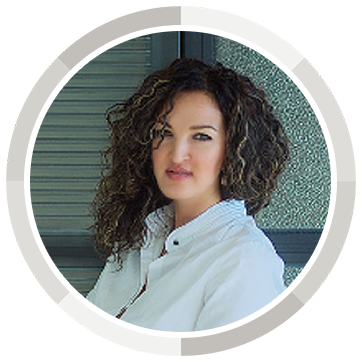 Executive Director | AmCham Uzbekistan
Tatyana is a global leader with over 10 years of experience in emerging markets with business, government, international organizations and NGOs. Tatyana is a member of Public Council under the Ministry of Ecology and the Mayor of Tashkent city. As an Executive Director of AmCham in Uzbekistan Tatyana is involved in policy analysis for private sector development, improvement of investment climate and investment attraction, trade and regulatory reforms, regional cooperation, integration and trade facilitation. She was involved in Sustainable Development projects in the UK (research, policy analysis and design in the sphere of sustainable transport, renewable energy, climate change, solid waste management, etc).
Ms Bystrushkina has recently earned MSc Degree in Sustainable Development and Environmental Economics from the University of St. Andrews, UK, focusing on policy development in Energy and Environment. Prior to this, Tatyana holds MA in International Business Management from Westminster International University in Tashkent and her BA in Philology from the Samarkand State Institute of Foreign Languages.
Tatyana is the winner of multiple awards and scholarships including Chevening, MASHAV, Rumsfeld and is an advanced networker with 4000+ business and social entrepreneurs, academics and professionals in the United States, Central Asia, Mongolia, Afghanistan, and throughout the Middle East.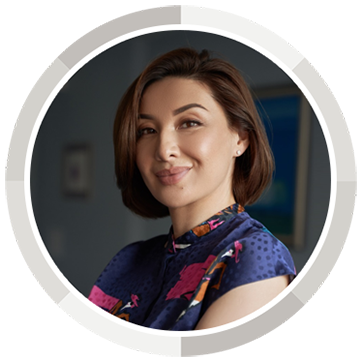 Chairwoman of the Board of Directors I American Chamber of Commerce (AmCham) in the Kyrgyz Republic
Nazira Beishenalieva, an alumna of the American University of Central Asia (AUCA) and Harvard Business School (HBS). She runs a family owned business with working experience in banking and financial sector +15 years. Nazira is a Chairwoman of the Board of Directors of CJSC "Bank of Asia" and Chairwoman of the Board of Directors of the American Chamber of Commerce (AmCham) in the Kyrgyz Republic. 
Nazira is a member of the Board of Trustees of the American University of Central Asia, board member of HBS Club of the GCC (UAE, Dubai) and board member of Asia Pacific M&A Association, a platform which unites M&A professionals and number of M&A associations from Asia Pacific countries (regions). 
Nazira is co-founder of Pro KG Club a platform that unites professionals living in the Kyrgyz Republic and abroad. The mission of the ProKG Professionals` Club is to create a platform that unites professionals who inspire and guide young leaders. Activity of the club is focused on the development of the educational and professional capacity, as well as the personal growth of young people. 
Nazira previously served as a President of the Rotary Club of Bishkek, and as Chairwoman of Bishkek Business Club, promoting and supporting the interests of small and medium-sized businesses in the Kyrgyz Republic.  
In 2018 within the frame of BRI Initiatives she completed seminar course The 3rd South-South Education Program for Economics and Finance at the PBC School of Finance, Tsinghua University.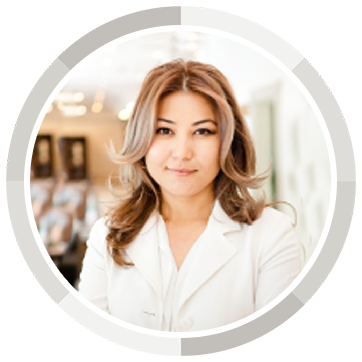 Executive Director | AmCham in the Kyrgyz Republic
Zarina Chekirbaeva is the Executive Director of the American Chamber of Commerce (AmCham) in the Kyrgyz Republic. She is also the CEO of Women in Tech Public Foundation. Prior to joining the AmCham, she was a Corporate Affairs Director at CJSC "Jerooyaltyn," a gold mining company based in Kyrgyzstan. Her previous work experience also includes working at the U.S. Embassy in the Kyrgyz Republic, the National Democratic Institute Office in Bishkek, the Academy for Educational Development and the Eurasia Foundation Office in Washington, D.C. Ms. Chekirbaeva holds an MPA from the University of Hawaii at Manoa (2006) and a BA in Business Administration from the American University of Central Asia (2002). She is also a graduate of the Asia Pacific Leadership Program at the East-West Center in Hawaii (2006). She is an alumna of several international leadership programs and is actively involved in several social projects in Kyrgyzstan. Since November 2013, Ms. Chekirbaeva has been a Regional Network Development Manager for the Central Eurasia Leadership Alliance (CELA).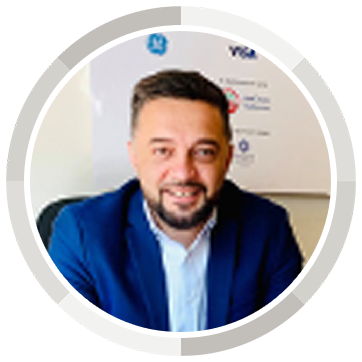 Executive Director | AmCham Tajikistan
Sharaf is a skilled development professional with more than 15 years of working experience in the multi-sector area in Tajikistan and the United States. The American Chamber of Commerce in Tajikistan is a leading national business association providing access to opportunities for networking, business development and advocacy. AmCham has enjoyed tremendous success over the past few years, with its membership base growing three-fold since 2009. This has meant greater leverage over policy-making and more opportunities for its members. Membership is open to any business organization – whether operating inside or outside of Tajikistan – that is willing to contribute toward the goal of a free and favorable economic environment in the country.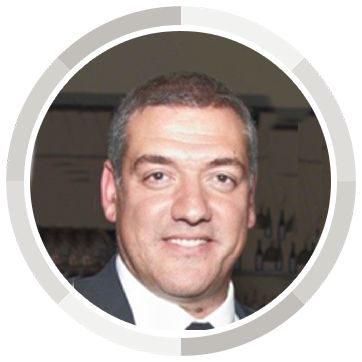 Senior AmCham Advisor | USAID's Future Growth Initiative
Nikolay Yarmov has joined the AmCham Uzbekistan team as a Senior Business Advisor to support AmCham efforts in improving the business environment in Uzbekistan. Nikolay Yarmov has more than 20 years of wide-ranging business experience in finance, SME development, micro-credit, equity investment and financial guarantee mechanisms. He is one of the co-founders of CEED Bulgaria, a network that supports entrepreneurship and provides valuable resources for growth. From 2015 to 2019 Nikolay Yarmov was a board member at the European Microfinance Network in Brussels. Mr. Yarmov is also a co-founding partner at the Bulgarian CEO Business Angels group and continuously supports the development of start-up eco-systems in the region. Mr. Yarmov has MSc degrees in International Economics; Forecasting and Strategic Planning. Mr. Yarmov speaks fluent English and Bulgarian and has very good working proficiency in Russian.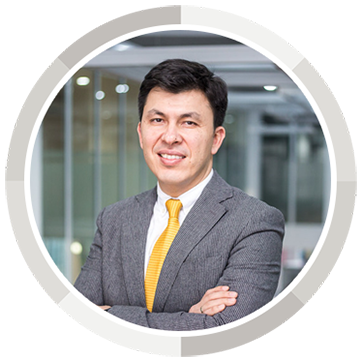 Entrepreneur, Co-founder I HMPartners
Hikmat Abdurahmanov, is an entrepreneur, cofounder of HMPartners, group of companies that is active player in business of international trade, finance, coworking services, higher education in Uzbekistan through its trademarks of Uzbek Chinese Trading house, TechnoPlaza, GroundZero, CLG Leasing, CLG Auto, MediTech and TEAM University. Hikmat also serves as a country director for GEN Uzbekistan (Global Entrepreneurship Network, USA).
Together with his partners Hikmat started B2B business from scratch in 2006, that has delivered machinery and equipment for over a 100 mln USD to local SME's that comprised more than 1000 executed contracts. With the help of their activity over 3000 entrepreneurs, business executives and government officials visited foreign trade shows, factories, business forums etc. He is also an active member of local & regional business communities, public speaker, opinion leader with a personal mission of nourishing a strong class of entrepreneurship in his country. 
Hikmat holds BA (2001) and MA (2004) in International Economic Relations from the University of World Economy and Diplomacy in Tashkent, MSc (2006) in International Business from School of Management at the University of St. Andrews(UK). Skolkovo Buisness School, (Executive education, 2018), Certified independent director (NAND IoD 2019), Moscow.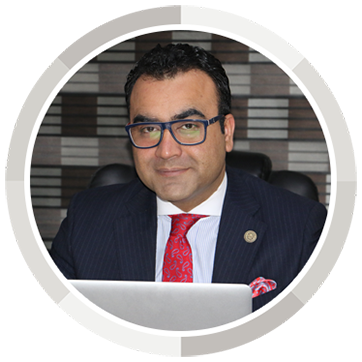 CEO I Boustan Sabz Agriculture Company Limited
Naim Atarud is a visionary strategist with substantial experience in program leadership and institution building. Over the past decade-and-a-half, his multifaceted contributions towards Afghanistan's reconstruction efforts in professional capacities include human capital development, institution building, change management, procurement, organizational diagnostics, process reengineering and dispute resolution. Currently, he serves as the Chief Executive Officer for Boustan Sabz Agriculture Company overseeing domestic and international operations.
In addition to his professional contributions, Mr. Atarud is an esteemed social activist with substantial contributions in promoting social, political, environmental and economic activities impacting Afghan citizens' lives.
In 2018, Mr. Atarud, served as an Honorary Ambassador for Afghan National Security Forces and he was voted World's Best Youth Leader in 2017. He is also a recipient of Afghanistan Facebook Star Award awarded to him by Impassion Afghanistan in 2015 as well as a recipient of Asia's Excellent Achiever Award by Asia Awards in 2020. 
Furthermore, Mr. Atarud is a frequent guest-speaker at various professional meetings which promote social awareness.
Mr. Atarud holds a Doctorate in Management Studies as well as three Masters' Degrees – one in Strategic Management one in Global Management and one in International Relations.
Moreover, he is a holder of two Bachelors' Degrees- one in Business Administration and the other in Law and Political Science.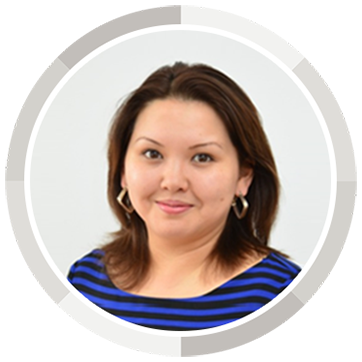 Asel Uzagalieva has the nineteen years' experience at the Deutsche Gesellschaft fur Internationale Zusammenarbeit (GIZ) GmbH in the field of sustainable economic development, trade promotion and trade facilitation in Central Asia.
Currently, she holds a position of the Component Manager at the Trade Facilitation in Central Asia Project of GIZ and coordinates the Public-Private Dialogues for implementation of Trade Facilitation Agreement of WTO in Kazakhstan, Kyrgyz Republic, Tajikistan and Uzbekistan and regional cooperation on trade issues.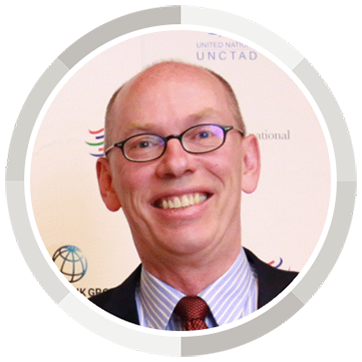 Chief, Trade Facilitation | UNCTAD
Poul Hansen is responsible for the Trade Facilitation portfolio at the United Nations Conference on Trade and Development (UNCTAD). Poul has extensive experience in the area of trade and transport facilitation, having worked for more almost 20 years in the UN system on issues such as international trade, transportation, development, international standards, previously working at the UNECE as Secretary for the TIR and Harmonization Conventions.
Prior to joining the UN, Poul worked for more than 10 years in the private sector in public affairs, management consulting and logistics with organizations including Ernst & Young, FreightForward Europe (FFE), The International Road Transport Union (IRU) and the Ziegler Group, gaining experience in various industries. Poul's studies include both master and bachelor levels in Business Administration and International Law from the Aarhus University as well as Copenhagen Business Schools, Denmark.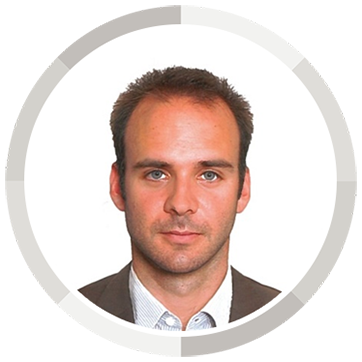 Trade Facilitation Adviser I International Trade Center
Pierre Bonthonneau is a Trade Facilitation Adviser at the International Trade Center in Geneva. He has over 10 years of experience in international trade, working with logistics services providers, strategy consulting firm and UN organizations.
Pierre worked for the Logistics division of the Groupe Bolloré where he was responsible for the clearing and forwarding activities in Africa. He also worked the for the Boston Consulting Group, a business strategy consulting firm, where he was involved, among other, on the definition of export strategies for a mining firms, the development of the offshoring sector in developing countries, and the establishment of industrial partnerships between SMEs and multinationals.
Since he joined ITC as an expert in trade facilitation, Pierre has assisted over 15 countries in implementing their obligations under the WTO Trade Facilitation Agreement.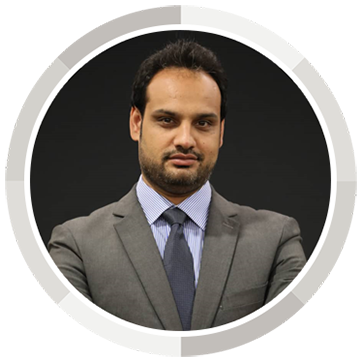 Researcher and Analyst | Zabuli Research Center
Shoaib A. Rahim is a development practitioner, researcher and assistant Professor of Economics. He has earned an MBA degree in Finance from Institute of Management Sciences, Pakistan and an MSc degree in Development Economics from University of Sussex, England. He has worked as a development practitioner in Afghanistan for over a decade and has had the privilege to work in key areas including private sector development, financial sector reforms, economic growth, agriculture, mining and rural development. As a researcher, his work about the economy of Afghanistan and the political economy of the region has been published in English, Hindi, Pashto, Dari and Russian languages.