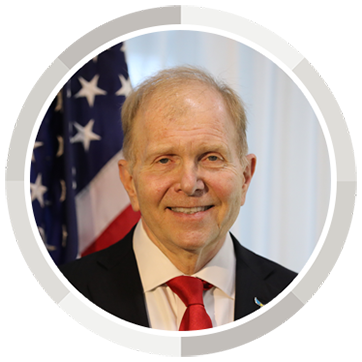 U.S. Ambassador to Kazakhstan
The Senate confirmed Ambassador Moser to be the next Ambassador to Kazakhstan on January 2, 2019.  Previously, he was Acting Director of the Bureau of Overseas Buildings Operations since January 2017.  He is the former Ambassador to the Republic of Moldova where he served from 2011 to 2015.
Ambassador Moser has had a distinguished career as a member of the U.S. Foreign Service.  Since joining the diplomatic corps in 1984, he has served in Ukraine, Kazakhstan, Egypt, Suriname, and Mali. 
He served as the Principal Deputy Director for Overseas Buildings Operations (2015 to 2017) and Deputy Assistant Secretary for Logistics Management (2006 to 2011).  Other Washington assignments include the Director of Global Support Services and Innovation, the Deputy Executive Director for European and Eurasian Affairs, Post Management Officer in the Bureau of Near Eastern and South Asian Affairs, and Political-Military Affairs Officer in the Bureau of Political Military Affairs.
Born and raised in North Carolina, Ambassador Moser received a B.A. in Political Science from the University of North Carolina at Chapel Hill.  He is married and has three children.​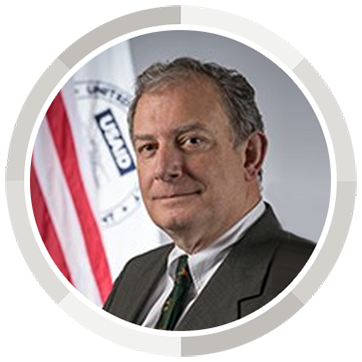 Acting Assistant Administrator | USAID Bureau for Asia
Javier Piedra serves as the Acting Assistant Administrator of the Bureau for Asia, where he oversees USAID's operations in 30 countries in Asia, which in 2018, had an annual budget of over $1.3 billion.
Piedra brings 35 years of private and public sector experience to USAID. He has also spent several years in Asia working on investment banking, USAID-funded credit initiatives and as a Senior Advisor on the World Bank's Central Asia Trans-Biodiversity Project. He has 20 years combined experience living in Central Asia and Latin America.
Piedra received his master's degree in international affairs from John Hopkins University School of Advanced International Studies, a bachelor's degree in history from Boston College and attended Manufacturers Hanover Bank's Management Training Program in Finance, Economics, and Banking. He is fluent in Russian and Spanish.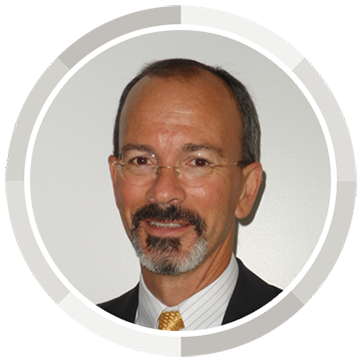 Head of OECD Eurasia Division
William Tompson is Head of the Eurasia Division in the OECD Global Relations Secretariat, having previously spent seven years as a Senior Economist in the Organisation's Economics Department and six years in its Public Governance and Territorial Development Directorates.
He is the author of Khrushchev: A Political Life (Macmillan/St Martin's, 1995) and The Soviet Union under Brezhnev (Longman, 2003), as well as The Political Economy of Reform: Lessons from Pensions, Product Markets and Labour Markets in Ten OECD Countries (OECD, 2009) and numerous articles, book chapters and working papers on political economy and economic policy. He was the  lead author for the OECD Economic Surveys of the Russian Federation in 2004 and 2006, as well as the OECD Economic Survey of the Czech Republic (2010) and co-author of the first-ever OECD Economic Assessment of Ukraine (2007). Since 2010, he has led a number of OECD studies of regional and urban development, including Investing Together: Working Effectively across Levels of Government (2013), urban policy reviews of China and Mexico, and national territorial reviews of Slovenia, Ukraine and Japan. He was the editor of the OECD's Making Reform Happen (2010) and, together with Dr Julie Newton, of Institutions, Ideas and Leadership in Russian Politics (Macmillan, 2010).
Prior to joining the OECD, Professor Tompson taught at the University of London and the University of Oxford. He has also worked as a private consultant and as an advisor to the Select Committee on Foreign Affairs of the British House of Commons. In addition to working at the OECD, he has taught at the Institut d´Études Politiques de Paris. He holds BA and MA degrees from Emory University in the United States and a doctorate from the University of Oxford.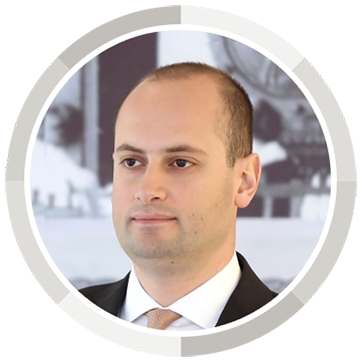 Former Vice Prime Minister and Foreign Minister of Georgia
Mikheil Janelidze, Senior Consultant in area of Foreign Trade Policies at PMCG, has an extensive experience in international affairs and economic development fields. As a Vice Prime Minister (2017-2018) and Foreign Minister of Georgia (2015-2018), Mr. Janelidze coordinated the implementation of foreign, security and European integration policies and contributed to several significant achievements of Georgia, including: enhancement of trade and investment dialogue with the US; Concluding FTA with China and launching talks with India; joining CAREC and BRI;
As a head of foreign trade department (2009-2011) and a vice minister of economy and chief trade negotiator (2011-2015) Mr. Janelidze was responsible for elaboration and implementation of trade and investment policies and enhancement of international economic relations of Georgia. As a chief trade negotiator, contributed to the conclusion of free trade negotiations of Georgia with the EU and EFTA. He was leading the work of Georgia with the WTO.
Since 2018, Mr. Janelidze has been active in consulting sector, working with governments, donors and private companies in trade and investment fields. He has contributed to various economic discussions on number of forums, the most recent ones including – EaP Investment Forum, Emerging Market Forum, Krynica Economic Forum and others.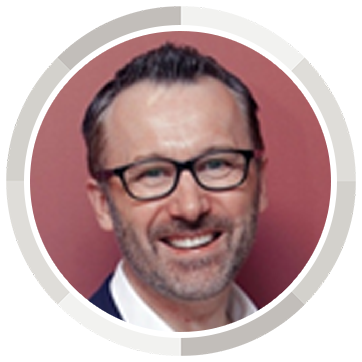 Supply Chain Expert | Futurist | Author of "Transition Point: From Steam to the Singularity", UK
Sean is a world leading futurist, keynote speaker, business transformation expert and author.
His most recent book Transition Point: From Steam to the Singularity is an in-depth examination of the causes of technological progress and how change will disrupt our business models, economy and society.
Sean established his own company in 2006 with like-minded colleagues, to help companies realise more value from their existing capabilities, rather than sell yet more 'silver bullet' dreams.
Sean has 25 years of experience in supply chain transformation, including 10 years as the Design Authority on global SAP implementation, 6 years as CEO of a boutique business consultancy and VP of Marketing for a supply chain analytics company.
Sean is a Visiting Fellow at Cranfield University, a Fellow of the Chartered Institute of Logistics and Transport and a Transformation Advisor for the Association of Supply Chain Management. He is also a certified SCOR Master Instructor.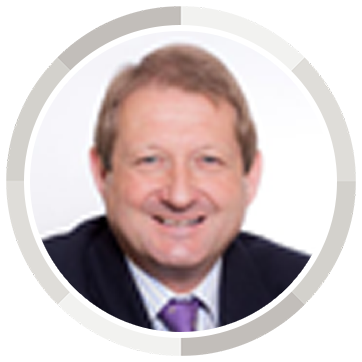 Secretary General | Chartered Institute of Logistics and Transport (CILT)
As the International Secretary General since 2012, Keith has helped develop CILT's global strategy and brand, and encouraged involvement and participation from over 35 countries and 35,000 members. 
Focusing on governance, growth, education, Young Professionals and Women in Logistics and Transport, more recently Keith has led CILT's response to the COVID-19 by delivering a global approach to webinars and communications. This has enabled significant collaboration on best practice and establishing CILT as lead responders in the profession.
Keith has a 30 year background in supply chain and logistics in food manufacturing businesses in the UK & Ireland, most recently with Cadbury where he performed operational roles having responsibility for factories and distribution centers. In 2005 he became Supply Director for Cadbury Ireland and then Customer Logistics Director for Britain and Ireland from 2007 to 2011. He has been a member of the Institute since 1983 and is a Fellow.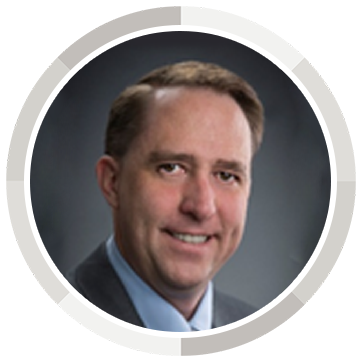 Vice President of Government and Legal Affairs | Global Cold Chain Alliance (GCCA)
Lowell Randel currently serves as Senior Vice President of Government and Legal Affairs for the Global Cold Chain Alliance. He brings over 25 years of experience working on food and agriculture policy issues in Washington DC ranging from private sector representation to government service.  
For the past 11 years, he has been responsible for advancing the cold chain industry's interests with the government officials and helps association member's deal with regulatory compliance.  Lowell also actively works with GCCA development projects and advises on cold chain policies, standards and industry best practices.
Lowell served as the Deputy Assistant Secretary for Congressional Relations at the United States Department of Agriculture, and worked closely with the Secretary of Agriculture and across all USDA agencies to coordinate legislative policy and provide a link between Department and Congress.  
Lowell holds a Bachelor's degree in agricultural economics and Master's degree in agricultural development, and a Juris Doctorate.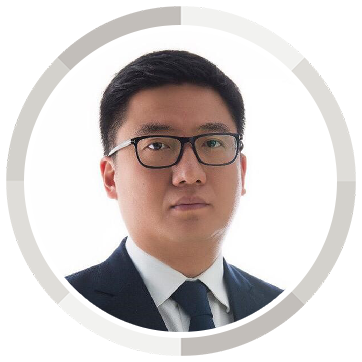 CEO | Transasia Logistics
Vyacheslav Kim is the founder and owner of the Transasia Logistics Group which provides transport and freight forwarding services across Central Asia.
He has 16 years of experience in logistics, project cargo and supply chain management and started his career in 2002 as an Operations Manager with Transatlantic's Representative Office. After working in sales and senior management at Eurosib Logistics, he founded Transasia Logistics in 2010.
Mr. Kim graduated from the Tashkent Automobile Road Institute and also holds a FIATA International Freight Forwarder Diploma, Certification with the Association of Russian Freight Forwarders and trained at Business Forward in Atlanta, and Vysotskiy Consulting Business Schools.
Mr. Kim is also involved in the Association of Korean Cultural Centers in Uzbekistan and served as Chairman of the Korean Business Club from 2018-2019.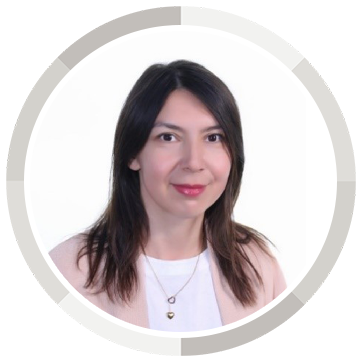 Area Manager Kazakhstan | Fly Dubai Airlines
Marina is an expert in international logistics and supply chain, the airfreight and aviation industry, and business development. She is also a member of the Chartered Institute of Logistics and the current Chairperson of WiLAT Central Asia. Marina is a consultant for EBRD, CILT and USAID programs.
With almost 20 years of experience, Marina has had the opportunity to be part of and to lead international teams both at SCHENKER where she was Airfreight and Project Manger and later on at GEFCO where she went on to become the Commercial director for Kazakhstan and Central Asia.
As the current Area Manager of FlyDubai in Kazakhstan, she and her team have successfully established the company and made it grow by opening several branches in the country and the region.
While managing FlyDubai, Marina took the opportunity to manage private holding company based in Central Asia, where she advised and developed startups and business solutions.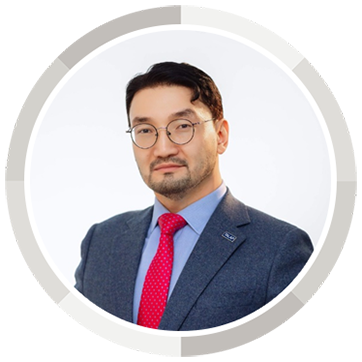 Director | "TALAP" Center for Applied Research
Rakhim Oshakbayev is a Director of the Center for Applied Research «TALAP» since 2017. Education: Moscow State University named after M.V Lomonosov. Rakhim Oshakbayev has experience at financial leasing company «KazAgroFinance» JSC, in project management at the International Finance Corporation of the World Bank (IFC), as a CEO of the «Analytical Center for the Economic Policy of the Agro-Industrial Complex» LLP, as a Managing Director of «National Welfare Fund «Samruk-Kazyna» JSC, as a Deputy Chairman of the Board of the National Chamber of Entrepreneurs of Kazakhstan «Atameken», as a Vice Minister of Investment and Development of the Republic of Kazakhstan. Awarded the order «Kurmet» and the medal «For the contribution to the creation of the Eurasian Economic Union». He is Member of the National Council of Public Trust under the President of the Republic of Kazakhstan.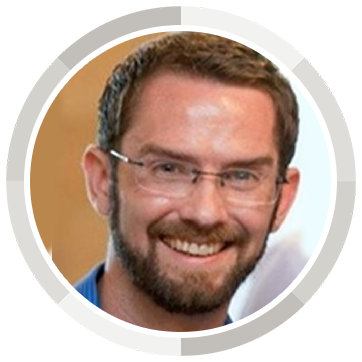 Market Systems Advisor | USAID CTJ activity
Larry Tweed is an international development consultant with over 13 years of experience leading teams in Africa and Asia.
In 2014, he led one of Africa's largest ever pilot projects in Nigeria. The innovative project utilized digital wallets and a network of 250 staff to assist 500,000 farmers to buy subsidized seeds and fertilizers in a transparent, traceable manner from private sector agro-dealers.
Larry currently lives in Kazakhstan where he serves as a Market Systems Advisor on USAID's Competitiveness, Trade and Jobs (CTJ) activity in Central Asia, which includes the partnership project with CILT covering learning and development activities through CILT Kazakhstan.
Larry obtained his B.A. degree in Philosophy from Saint Olaf College in 1997 and his law degree from William Mitchell College of Law in 2002. After law school, Larry worked as an attorney in Minnesota before volunteering for the Peace Corps in Osh, Kyrgyz Republic from 2004 to 2006.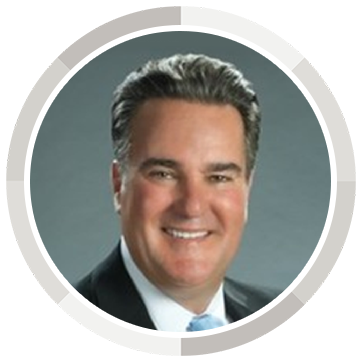 Vice President I Business Development Mastercard
Paulo Fernandes, a seasoned professional with over 20 years of international experience in the payments industry, joined MasterCard in 2006. He is currently responsible for developing partnerships and strategies to capture new payment flows in the Freight vertical focusing on Port Ecosystems. He has had multiple regional and global roles within Mastercard in leading the development of the payments and data solutions for corporate, banking and government clients ranging from financial inclusion, B2B e-commerce, supply-chain management, Travel, ACH Fast Payments and SME enablement.
Prior to joining MasterCard, Paulo developed payment solutions for global financial entities and governments, in the US, Europe, Asia and Sub-Saharan Africa with Visa International, RedRock Consulting, Mercantile bank and the Bank of Lisbon.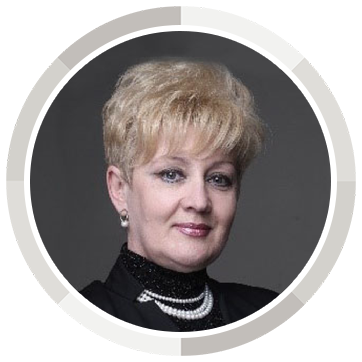 Chairperson | Central Asia Transport and Logistics Partnership
Larisa Kislyakova currently serves as the Chairperson of the Central Asia Transport and Logistics Partnership and Chairperson of the Board of the Tajikistan Union of Professional Consultants. She has thirty years of experience in the field of foreign economic and foreign trade activities and is an expert in trade, transport and transit services. Ms. Kislyakova has served as the head of the Working group on the accession of the Republic of Tajikistan to the WTO.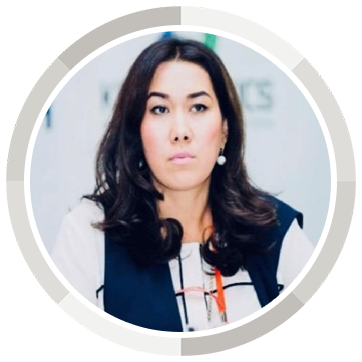 Transport and Logistics Lead | USAID CTJ activity, Kazakhstan
Aizhan Beiseyeva currently works for the Competitiveness Trade and Jobs Activity in Central Asia. She has extensive development experience specific to logistics, trade, cross-border facilitation, economic corridor efficiencies. She also has experience liaising and building relationships between national and regional partners such as Chambers of Commerce and Industry (CCIs); export promotion agencies; government bodies responsible for development of trade policy and border control; trade regional business associations; and key donors such as the Asian Development Bank, GIZ, UNDP and Central Asia governments through regular coordination meetings.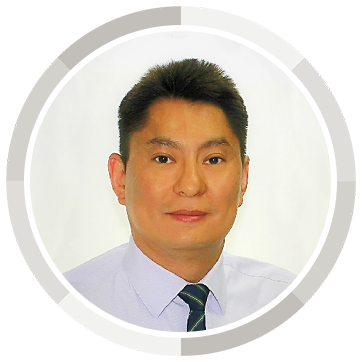 Director | Logistics of Kagazy Recycling
Manas Usserbayev has 18 years of experience in logistics and supply chain management, mainly in large-scale production companies including Philip Morris Kazakhstan, BASF Central Asia and Kazakhstan Kagazy.
He is a Certified expert (Yellow belt level) in "LEAN Kaizen" and has detailed experience in the field of logistics processes. He is also a certified expert in international road transportation of dangerous goods (ADR), and a certified Business Support Advisor for the Chartered Institute of Logistics and Transport providing expert support across the Central Asia region.
Mr. Usserbayev currently holds the position of the Director of Logistics for Kagazy Recycling, where he leads a team of more than 140 employees and oversees the entire spectrum of logistics activity for Central Asia's largest producer of paper, carton and packaging materials.
He is committed to training and development and has provided key support to CILT in the development of its learning programs in Central Asia.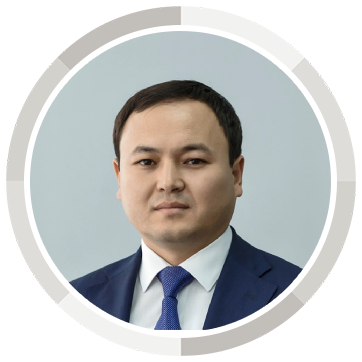 Deputy CEO for Logistics | KTZ Express
President | CILT Kazakhstan
Nurlan Igembayev is currently the President of the Kazakhstan Branch of the Chartered Institute of Logistics and Transport and has been actively involved in the development of CILT's activities in Central Asia since 2017.
Mr. Igembayev is the Deputy CEO for Logistics at KTZ Express, a post he has held since 2019. He is a key member of a number of Boards including KTZ Express, Khorgos- Eastern Gate Management Company, and the International Centre for Cross-Border Cooperation.
Mr. Igembayev holds bachelor's, master's and PhD degrees in railway engineering from the Kazakh Academy of Transport and Communication.
After working at the Moscow State University of Railway Engineering, he moved into logistics and earned an MBA at Aurora University in the United States in 2015. After 2 years as Dean/Associate Professor specializing in logistics at the Kazakh Academy of Transport and Communications, he became the Vice President of Business Development, KTZ Express.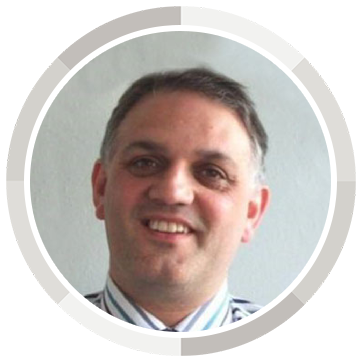 International Education Strategy and Business Development Lead | CILT
Jon has been working for CILT for the last 8 years and currently leads on international education strategy and business development. Jon is a Fellow of CILT and is also a chartered town planner.
Jon has been instrumental in the development of the CILT Kazakhstan and Central Asia education, training and skills programmes and partnership working with the USAID CTJ project, and is responsible for delivering similar collaboration elsewhere in the world.
Jon's background is in transport planning, and since 1989 his career has covered planning, accessibility, inclusion, sustainable transport, freight logistics and public transport planning. He has specialised in travel behaviour change, with highlights including advising on the London 2020 Games, advising the UK government on freight delivery matters, and working on a number of rail franchises.
Jon is also a qualified business coach and is a co-Director for a Community Rail Partnership promoting local rail use.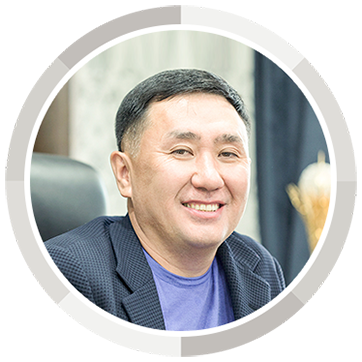 The idea of ​​creating a company that would provide a full range of logistics services came to Marat Zhuman when he was a student, working part-time at a railway station. He started small, using borrowed funds, and in 22 years built a domestic logistics operator with its own railway fleet and terminal, and all the associated infrastructure, which now has more than 10,000 clients. The geography of Atasu Group supplies crossed the borders of Kazakhstan and spread throughout the CIS, and later around the world. Today the company has a wide network of representative offices in countries such as China, Singapore, Malaysia, Vietnam, South Korea, Uzbekistan, Russia, Tajikistan, Turkmenistan, Iran, Kyrgyz Republic, Azerbaijan, Georgia, Mongolia and the countries of the European Union.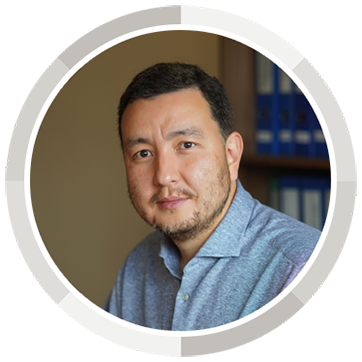 Director Sales & Development | Adal Group of Companies
Ernar Aralbayev worked as a trader in the EMI derivatives market at the London insurance agency AIG. Later, he held various positions in the National Development Institutes such as Kazyna Capital Management and Center for Marketing and Analytical Research, as well as in the CITIC Kazyna Investment Fund. He joined Adal Group in November 2012, where he led the process of building a new dairy plant, creation of new brands, developing a sales and distribution structure in Kazakhstan and abroad.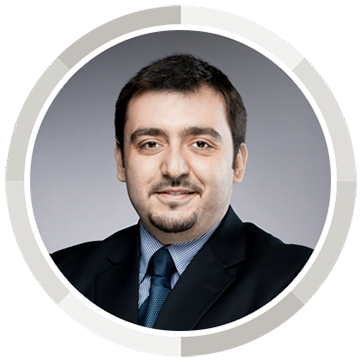 Project Coordinator for Transport, Logistics and Warehouses | EBRD
Roni Saab served as Vice President of the Georgian Chamber of Commerce and Industry (GCCI), President of the Black and Azov Seas Association (BASPA), and General Director of Poti Free Industrial Zone. He has more than 20 years of top-management experience in such international companies as Maersk and APM Terminals. He has been involved in numerous interventions and consultancy work over various sectors including healthcare management, pharmaceuticals, transport, shipping, warehousing, manufacturing, real estate development, insurance, ICT, Apps and startups. Specialties: Supply Chain, Shipping, Freight Forwarding, Free Industrial Zones, Sea Ports, Trading, Consultancy.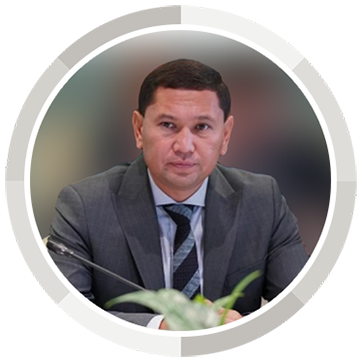 General Director | KAZLOGISTICS
Education: Karaganda State University named after academician Y.A. Buketov, Karaganda Economic University of Kazpotrebsoyuz.
Yerlan Absatov was the chief expert of Department of Road Transport of Ministry of Transport and Communications of the Republic of Kazakhstan (2008-2013), the head of Department of Eurasian Integration of Ministry of Transport and Communications of the Republic of Kazakhstan (2013-2014), Deputy Director of Department of Economic Integration of Ministry of Investment and Development (2014-2016), Director of Economic Integration Department of Ministry of Investment and Development of the Republic of Kazakhstan (2016-2018), Deputy Director of Center for Industry Analysis in Kazakhstan Institute of Industry Development (2018).