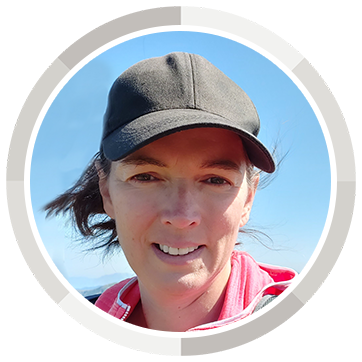 Director | Black Mountain
Hayley Wright is the co-owner / founder of adventure tour operator Black Mountain, providing bespoke and innovative travel experiences in the Western Balkans region for the past 15 years. Hayley also consults on sustainable tourism development and has been engaged in initiatives including rural and cultural heritage tourism, adventure racing, Leave No Trace training and adventure tourism development work including FAM tours, mentoring, facilitation, webinar presentations and more recently post COVID planning for tourism recovery. As a member of the Adventure Travel Trade Association Hayley has also worked on several consulting engagements for the ATTA.
Hayley is a Leave No Trace trainer, a certified Practitioner in Project Management for Sustainable Development (PM4SD) and gained the GSTC's Sustainable Tourism Certification. Hayley is also a member of the board for development of the "International Adventure Travel Guide Standard" (IATGS).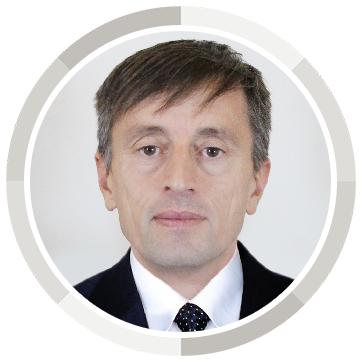 Director | Pamir Eco-Cultural Tourism Association (PECTA)
Asadsho Zoolshoev is the Executive Director of the Pamir Eco-Cultural Tourism Association (PECTA). For the past 13 years Mr. Zoolshoev has been actively engaged in the tourism development of Tajikistan, particularly along the Pamir Highway. Before coming to PECTA, Mr. Zoolshoev worked with the Aga Khan Foundation on the Mountain Societies Development Support Program where he was successful in implementing a number of activities which helped local people benefit from managing small tourism businesses. Mr. Zoolshoev is also a member of the Secretariat of Consultative Council on Improvement of Investment Climate under the President of Tajikistan. Mr. Zoolshoev contributed to the development of a strategic plan of domestic tourism, to strengthen collaboration with neighboring countries on cross-border issues, and organize capacity building trainings for tourism stakeholders of the Pamir Highway.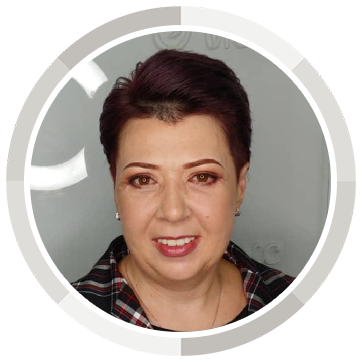 Director | Ak-Sai Travel Company
Elena Kalashnikova is the founder and director of Ak-Sai Travel company. The company was founded in 1998 and for 22 years has made significant contributions to the development of tourism in the Kyrgyz Republic. Ms. Kalashnikova is a Board member of the Kyrgyz Association of Tour Operators (KATO) and previously held the position of KATO President for 3 years. She is an experienced tourism expert recognized by the government of the Kyrgyz Republic and has played a key role in developing the marketing strategy of the country, classification models of accommodation, the Law on Tourism of the Kyrgyz Republic, etc.
Ms. Kalashnikova is an early proponent of alpinism in the Kyrgyz Republic and she makes an effort to promote and develop winter tourism in the country. Elena Kalashnikova is an active participant in different international exhibitions and forums. She works hard on marketing and promoting the Kyrgyz Republic as an attractive tourism destination and always shares her knowledge about the tourism potential of the country.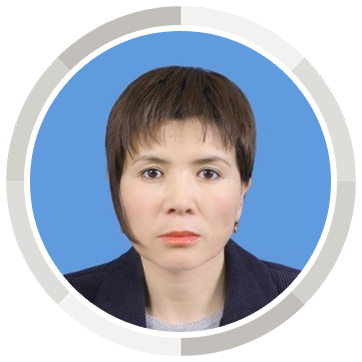 Acting Director | Tourism Department of the Kyrgyz Republic
Kiyal Kenzhematova is the Acting Director of the Tourism Department under the Ministry of Culture, Information and Tourism of the Kyrgyz Republic where she has been working since 2017. Ms. Kenzhematova received her bachelor's degree in Law and Master's degree in State and Municipal Administration and she has excellent knowledge in the field of legislation of the Kyrgyz Republic. She has successfully implemented several activities in tourism with the support of international organizations such as USAID. Ms. Kenzhematova truly believes the Kyrgyz Republic has great tourism potential and expresses her readiness and willingness to work hard to develop and promote the Kyrgyz Republic as the most attractive Central Asian destination.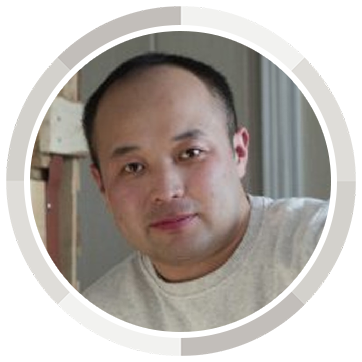 President I Kyrgyz Association of Tour Operators (KATO)
Mansur Abylaev is the CEO of Baibol Group which includes Baibol Travel, a local tour operator for inbound tourism; Tash Kordo, a food delivery service; Baibol, an ethnic restaurant; and Kyrgyz Handmade, an online store of handmade products from Kyrgyz Republic. Mr. Abylaev has also been the President of the Kyrgyz Association of Tour Operators (KATO) since 2019.
Mr Abylaev has worked as an expert in the Committee on Economic and Fiscal Policy of the Kyrgyz Parliament and as a senior lecturer at the Kyrgyz National University. He graduated from the University of Pierre Mendes France in France and the Swedish School of Textiles in Sweden with specializations in management and logistics.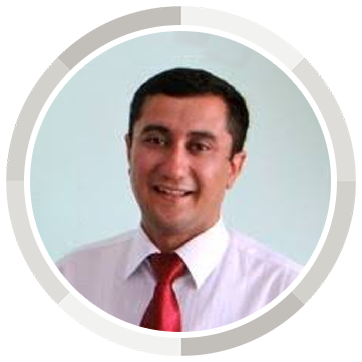 Chairman | Zerafshan Tourism Board
Zafar Norov is the Chairman of the Zerafshan Tourism Board (ZTB) in Panjakent, Tajikistan. He is recognized as an ambitious and proactive leader of the board among local tourism stakeholders. As Chairman of ZTB, Mr. Norov aims to contribute to and improve the well-being of local communities, mostly reliant on agriculture practices, through sustainable tourism. He works to develop community-based tourism in the region to provide rural communities with new sources of income, while preserving and conserving the fragile environmental and cultural heritage of the Zeravshan Valley.   Mr. Norov has successfully implemented professional training courses focusing on various issues such as how to run a home stay, environmental care, marketing, and business management with the support of international organizations including USAID. He also runs his own hostel "Salom."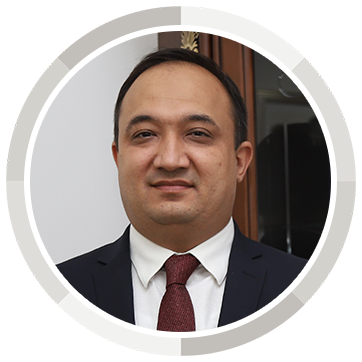 Deputy Chairman | The State Committee of the Republic of Uzbekistan for Tourism Development
Azamov Ulugbek is Deputy Chairman at The State Committee of the Republic of Uzbekistan for Tourism Development. He graduated from the University of Surrey in the UK with a degree in International Tourism and Hospitality Management. Prior to his appointment as Deputy Chairman, Mr. Azamov worked as a Trade and Economic Adviser at the Embassy of Uzbekistan in the Republic of Turkey. Mr. Azamov worked in international investment companies in Central Asia, Southeast Asia and Africa for almost 10 years and is very knowledgeable and experienced in investment related issues, making him a valuable asset to the Tourism Development Committee.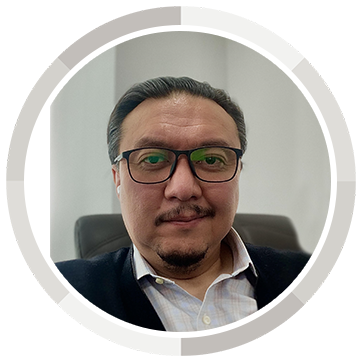 Baurzhan Shalabekov is the founder and CEO of 10Tech – a leading company in Kazakhstan, developing novel solutions based on virtual and augmented reality technologies. 10Tech also develops applications and virtual reality (VR) content for tourism. Mr. Shalabekov is a Board Member of the Kazakhstan Association of IT Companies. Mr. Shalabekov studied Banking Business at the Kazakh State Academy of Management and has been worked in upper management of major investment companies in Kazakhstan.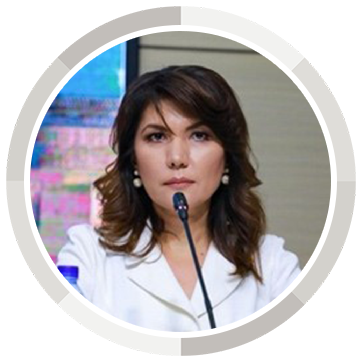 Chairwoman | Association of Private Tourism Agencies of Uzbekistan (APTA)
Gulchekhra Israilova is a Chairwoman of the Association of Private Tourism Agencies of Uzbekistan (APTA) since 2018. Under Gulchekhra's professional supervision a team of specialists of APTA works on the promotion of tourism in Uzbekistan. Gulchekhra has organized the participation of Uzbekistan in international exhibitions in a number of countries, including Malaysia, Indonesia, Russia, Singapore, Belgium, the Netherlands, Luxembourg and Germany
and always takes active participation in B2B platforms presenting the tourism potential of the country. Aimed at establishing the cooperation with foreign countries, Gulchekhra and her team organized "Tashkent Travel Mart" tourism exhibition in B2B format in April 2019. The exhibition was attended by representatives of tour operators and airlines from the United Arab Emirates, Switzerland, Greece, Spain, South Korea, Russia and Georgia.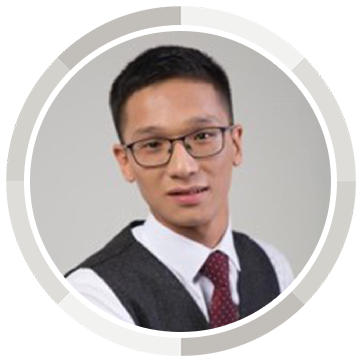 Founder | Limon.kz travel company
Almas Maratuly is the founder of the Limon.kz travel company, which has been successfully operating in the market since 2016. Over the last 4 years, more than 3000 tourist trips, 9 large-scale festivals and author's tours across Kazakhstan have been completed. In 2019, the company was recognized as the "Best Tour Operator" according to the Kazakh Tourism National Company.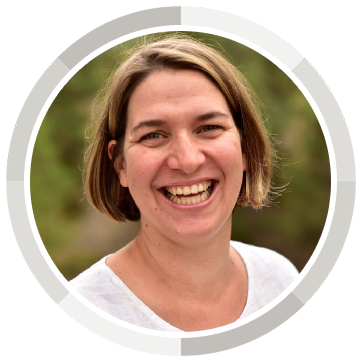 Regional Director I Europe & Central Asia Adventure Travel Trade Association
Three things best describe Gergana: passionate about sustainable and adventure tourism, eager for new challenges and with a truly Balkan heart.
Gergana holds a Master's degree in Sustainable Tourism Destination Management from the George Washington University School of Business. Her professional experience has exposed her to the different sectors in the travel industry enabling her 360° perspective on the sector. She has worked in the private sector with one of the leading hospitality groups (Starwood), collaborated with public institutions and coordinated multi-stakeholder programs under international donor programs. Different work projects have taken Gergana to different parts of the world: she has worked in the US, Latin America, Europe and Asia.
At ATTA Gergana's energy leads and fuels the exciting work that the organization is doing in Europe and Central Asia.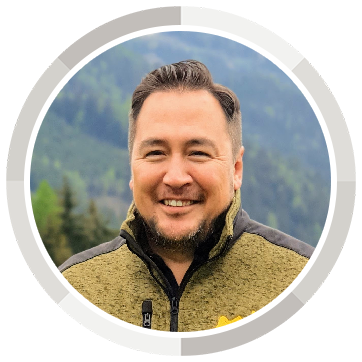 Ati Tosun is a Kazakh who grew up in Switzerland. Being the creative and strategic mind behind INDY GUIDE, he is full of energy and ideas. Ati studied Computer Science (ETH Zurich) and Finance & Business Administration with a Master's degree from the University of Zurich. He worked for all of the major Swiss banks for more than 10 years in managing positions.
In 2015, Ati and his wife set foot on his homeland Kazakhstan for the first time ever, they travelled all over Central Asia, stayed for one year and launched INDY GUIDE in March 2016.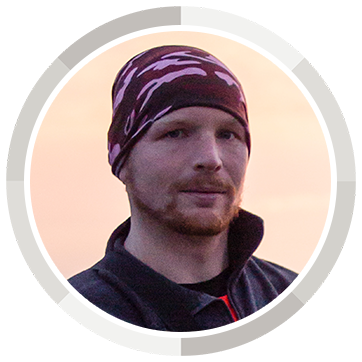 Travel Writer and Photographer I Lonely Planet
Stephen Lioy is an American media and tourism development expert based in Kyrgyz Republic. His work has appeared in guidebooks for internationally-renown brand Lonely Planet products from Kyrgyz Republic, China, Eritrea, Tibet, and more; he is also regularly published as a travel writer and photographer for a number of print and online travel publications including BBC Travel, World Nomads, Aramco WORLD Magazine, and more. In addition, Stephen publishes irregularly on his own channels at Asia-Hikes, StephenLioy.com, and MonkBoughtLunch. Stephen's work as a professional in tourism development in Central Asia for USAID and Helvetas has promoted the region's thriving tourism industry to millions of viewers across the world, established extensive new trekking routes across Kyrgyz Republic, and developed new tourism products to support the flourishing winter tourism industry in Northern Kyrgyz Republic.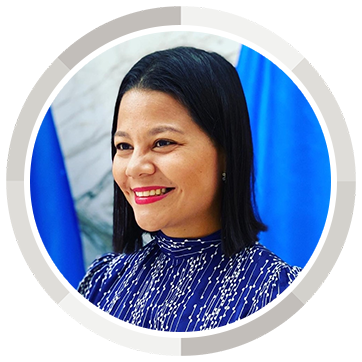 Innovation, Digital Transformation and Investments Strategy Director I UNWTO
Natalia Bayona leads the innovation, digital transformation and investments strategy of the World Tourism Organization (UNWTO), the United Nations specialized agency for the promotion of responsible, sustainable and accessible tourism worldwide. With a diverse background on politics, destination management and business, she has become the first innovation director at UNWTO and has introduced entrepreneurship as key factor for tourism and development. Her work consists on identifying the most disruptive startups and investment projects and matching them with Member States and leading corporations. As an advocate of youth and technology, she seeks to make entrepreneurs grow for a promising future in all regions.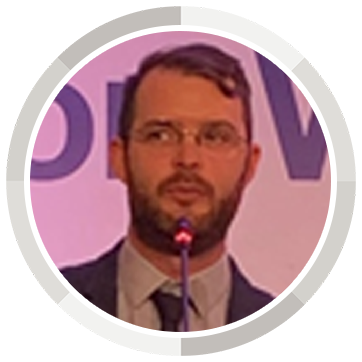 Technical Coordinator | Technical Cooperation and Silk Road Department, UNWTO
Patrick Fritz has been working for the World Tourism Organization (UNWTO) since 2013. Currently, he leads UNWTO's Silk Road initiative, a collaborative platform of 35 Silk Road Member States and numerous UNWTO Affiliate Members from the public and private sector. Focused on Silk Road knowledge creation, development strategies and investment opportunities, Mr. Fritz is responsible for the implementation of technical projects and events throughout the strategic region. In response to the present COVID-19 pandemic, Mr. Fritz is also contributing to the implementation of UNWTO's "COVID-19 Tourism Recovery Technical Assistance Package", a package of relief measures aimed at supporting country recovery through tourism. An Austrian national, Mr. Fritz studied at the University of Vienna (Austria) and at Trinity College, Dublin (Ireland).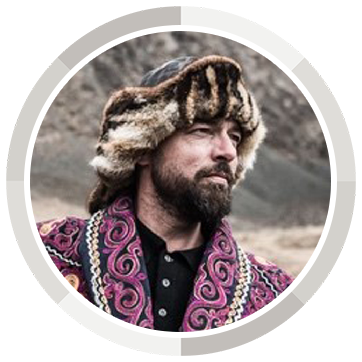 Creative Director/Owner I WideOyster
Marco Barneveld is a seasoned creative director, an expedition leader for any communication campaign from concept to implementation. Marco combines creativity with commercial thinking. He is an avid conceptual thinker and storyteller. Journalism, global PR, advertising, brand creation, magazine creation, managing and creative direction are merely a few of the skills he collected during his 20+ years career. His travel stories have been published in National Geographic Traveler, Newsweek, Lonely Planet Traveler and Sidetracked. He is the founder of WideOyster media.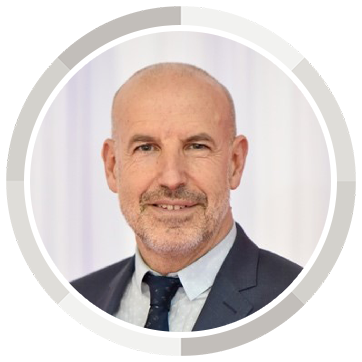 Portfolio Director | World Travel Market
Claude Blanc has an impressive track record of more than 25 years in top management roles across the travel trade and hospitality industry. On taking the helm in October 2018 Claude said his mission is to increase the scale of the WTM Portfolio "through innovation and new launches". 
Owned by the world's leading exhibition organiser, Reed Exhibitions, WTM Portfolio includes WTM London, Travel Forward, the International Travel & Tourism Awards, WTM Africa, Arabian Travel Market and WTM Latin America.
Mostly recently, Claude was Chief Executive Officer at Paris-based Travel & Co, a tour operating group he founded in 2007. Before that, he was Digital Travel Director at TUI Group, and has held senior posts with a leading online travel agency in France; travel management company Rosenbluth International; and timeshare exchange company RCI. He has also worked with successful French travel start-ups such as Karavel-Promovacances and Orchestra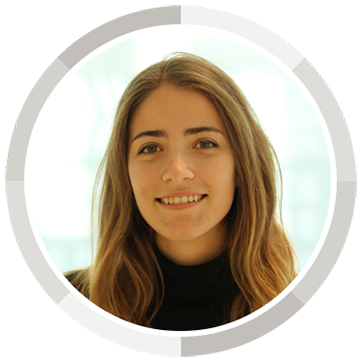 Junior Policy Analyst | OECD Regional Coronavirus (COVID-19)
Anna is a Junior Policy Analyst with the OECD, which she joined in 2017 to support the work of the Tourism Committee. The OECD Tourism Committee, and its Working Party on Tourism Statistics, help OECD member and partner countries develop integrated policies to address major challenges faced by the sector, engage reforms in tourism building, improve measurement of tourism services, and enhance international co-operation in tourism. In 2020 she has contributed to the delivery of the flagship publication, OECD Tourism Trends and Polices 2020, and the Committee's work on The impact of COVID-19 on tourism and policy measures. Anna participated in the production of several tourism policy papers, including Operationalisation of destination management organisations in Romania (2019), Effective policy approaches for quality investment in tourism (2018), and Analysing megatrends to better shape the future of tourism (2018). Anna holds a Master of Science in Economics (with a major in tourism), and a Bachelor in Economics from Bocconi University, Milan.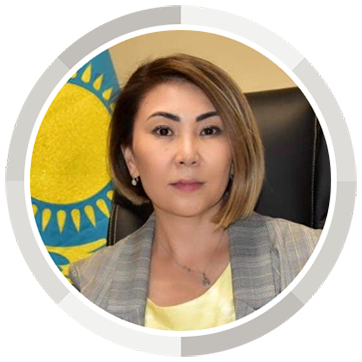 Head of the Tourism Department of the Turkestan region
Gulmira Akhberdieva is the head of the Tourism Department of the Turkestan region. Over the past 6 years, Ms. G. Akhberdieva has been actively involved in the development of tourism in Kazakhstan, in particular in promoting the tourist destination of the Turkestan region and the city of Shymkent. Before joining the Department, Ms. Akhberdieva worked as a President of the «Industry Tourism Association of Central Asia», an association of individual entrepreneurs and legal entities, where she successfully contributed to the development of domestic and inbound tourism working with representatives of the tourism industry of the Turkestan region.
Ms. Akhberdieva was a member of the Regional Council of the Chamber of Entrepreneurs in Shymkent. She organized trainings and seminars for stakeholders in the tourism sector with the aim of further improving the quality of services.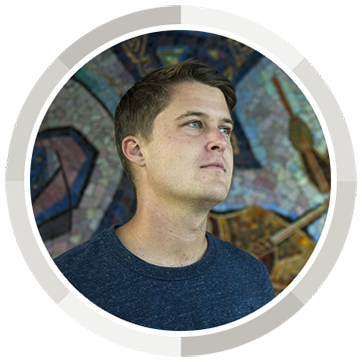 Founder I Almaty Walking Tours, Kazakhstan
Dennis Keen is an American tourism professional who's been working in Kazakhstan since 2013. His blog WalkingAlmaty.com is a popular resource on architecture and urbanism in Almaty, Kazakhstan's largest city, and his Walking Almaty tours are a starred attraction in Lonely Planet and the top-rated tours in their class on TripAdvisor. His project Monumental Almaty documents Soviet-era mosaics, murals and other works of "monumental art" in Kazakhstan, while advocating for their preservation. For three seasons, Keen was the host of "Discovering Kazakhstan with Dennis Keen," a travel program on Kazakhstan's national broadcaster Kazakh TV.  Most recently, Keen was the author and co-producer of the new tourism campaign from Kazakh Tourism, "Very Nice!" Timed to coincide with the release of the Sascha Baron Cohen movie "Borat Subsequent Moviefilm," the video has garnered nearly 900k views on YouTube and mentions in the New York Times, NBC, NPR, BBC, The Guardian, and media outlets around the world.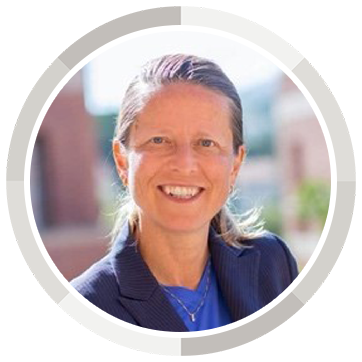 E-Commerce Expert | Palladium, NextTrade, USAID's Future Growth Initia
Dr. Kati Suominen is Founder and CEO of Nextrade Group, a Los Angeles-based data and analytics company that helps governments, multilateral development banks, and Fortune 500 technology companies enable trade through technology worldwide. Nextrade has also ideated and built with leading corporations and development agencies eight global and regional public-private partnerships to digitize trade and ecommerce development. Dr. Suominen is the author and editor of 10 peer-reviewed books about trade, globalization and technologies in trade, most recently Revolutionizing World Trade: How Disruptive Technologies Open Opportunities for All (Stanford University Press, 2019).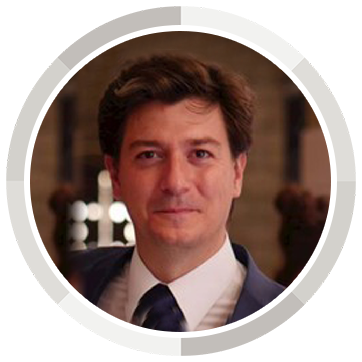 Head of Sales and Market Development | Middle East & Africa PayPal
Tahir Emrah Tuzun has 15 years of experience in Financial Services, Payment Systems, and Information Technology with multinational companies. He has been at PayPal since 2012, joining as a Large Merchant Sales and Relationship Manager for Turkey. He was later an Enterprise Sales Manager for MENA, and his current role is to lead the Sales and Market Development for MENA, including the development and execution of regional strategic projects to foster and develop partnerships in MENA markets. Prior to joining PayPal, he was Marketing Director at Gourmet Marketing, Branch Manager at AIG, and a Client Associate for J.P. Morgan.
Mr. Tuzun has a Bachelor of Arts in Economics and Bachelor of Science in Business Management from Stony Brook University.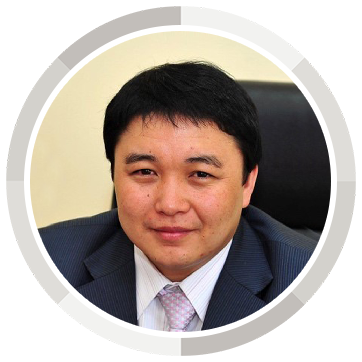 Founder and CEO | Namba TechFARM Kyrgyz Republic
Aman Tentiyev is the founder and managing partner of the investment IT-company TechFARM, which has implemented a range of successful projects in Central Asia and the Caucasus since 2005. TechFARM incorporates such companies as Namba Media, Namba Taxi, Namba Food, Beesmart, and others. From 2011 till March 2020, Mr. Tentiyev was the Deputy, then the Chairman of the Board of Directors of JSC Kambar-Aty Hydroelectric Station-1 in the Kyrgyz Republic.   
Mr. Tentiev has over 26 years of professional experience, including 22 years in leadership positions. He has experience in corporate, anticrisis management, and corporate governance in different sectors of the economy. Mr. Tentiyev has also been a member of the Working Group on initiating and promoting the "Digital Kyrgyzstan" concept.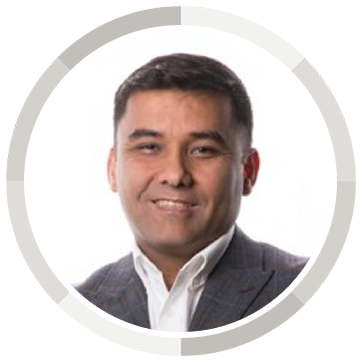 Co-Founder | Le Bazar Uzbekistan
Botir is serial tech entrepreneur with main focus in fintech and e-commerce. His first payment startup Paynet is one of the most well known local brands in Uzbekistan. Botir is also founder of one of the biggest payment networks in Egypt and had up and downs with several e-commerce projects in Dubai, Moscow and Istanbul. Botir's latest e-commerce startup Lebazar.uz is recognized as #1 in Uzbekistan for last two years in a row.
Two years ago, Botir and Nigora (his spouse) started first private charity NGO "Bilim Online" to support online education in Uzbekistan. As first project, the initiative is localizing world known US based KhanAcademy.org into Uzbek. The initiative is supported by EBRD, US Embassy and many other donors and brought together hundreds of professional Uzbeks living abroad.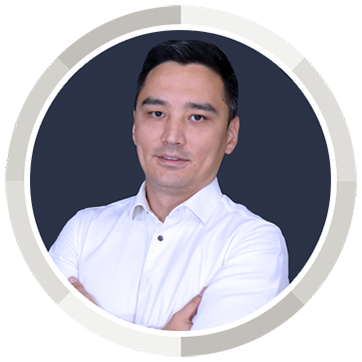 Vice President | E-Commerce Association of the Kyrgyz Republic
Aibek Kurenkeev is the CEO of the Association of Communication Operators of Kyrgyzstan, co-founder and Vice-President of E-commerce Association of Kyrgyzstan, Supervisory Board member of the State Committee for Information Technologies and Communications and member of the Digital Transformation Council under the President of the Kyrgyz Republic.

Aibek is a co-initiator of the e-Commerce Association of Kyrgyzstan, which was established to foster the e-commerce development in Kyrgyzstan, to enhance the export potential through cross-border e-commerce, and to become a platform for dialogue between the online business community, government, and international partners. Aibek is the initiator of various international and national forums in the field of  Telecommunication and Digital marketing. He is a co-author of the National Telecommunication Strategy of Kyrgyzstan for 2020-2025 and co-author of the National e-Commerce Strategy and has contributed to the development of the law on e-Commerce.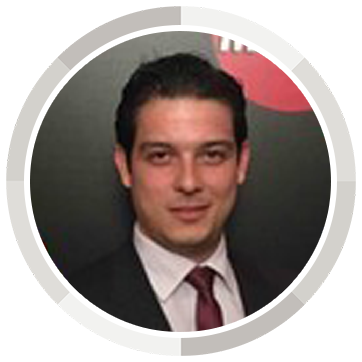 Head of Business Development and Digital Payments of High Growth European Markets, Mastercard
Hakan Tatlici is an experienced Head of Business Development with a background in IT, telecommunication, and banking/payment services industries. He has been at Mastercard since 2014, with several leadership roles in business development. He spent time as the Business Development and Digital Payments Director for Turkey and Azerbaijan, and presently is the Head of Business Development and Digital Payments for high growth European markets. Focus areas include Masterpass, a digital payment solution for ecommerce, mcommerce, and omnichannel, as well as mobile cloud based payment (MCBP) and digital secure remote payment (DSRP). Prior to Mastercard, he was at Turkcell where he was a Product Manager in Mobile Financial Services and a Senior Trade Marketing Campaign Manager. He has a broad range of experience in business analysis, sales, marketing, and engineering as well.
Mr. Tatlici has a Bachelor of Science in Electronic Engineering from Kadir Has University and a Masters degree in Mechatronic Engineering from Marmara University in Istanbul.
Western Europe Head of Sales | VTEX
Daniela Jurado is the Head of Sales for Western Europe for VTEX, a cloud based ecommerce platform and omnichannel solutions provider. She has been with the company since 2015 with roles in partner program management, including creating the partner program for Latin America and then leading the program globally, to working as Sales Director in Brazil and Country Manager in Italy before leading all of Western Europe sales. Prior to VTEX, she was a commercial business analyst for Paragon Decision Science
Ms. Jurado has a degree in International Affairs from Universidad Externado of Colombia and an  MBA from FIA Business School in Sao Paulo.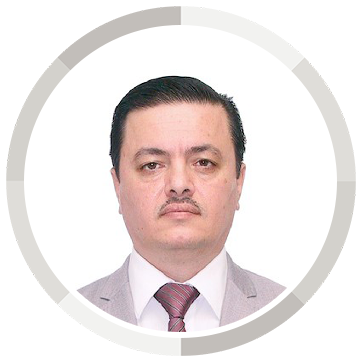 Founder & CEO | Babilon-T Tajikistan
An expert in the development of telecommunications technologies, co-founder and technical director of one of the first and currently largest innovative telecommunications companies in Tajikistan Babilon-T – (the largest telecommunications operator in Tajikistan for the provision of integrated telecommunications services) and Babilon-M (mobile operator in Tajikistan)
Back in 2005, Babilon-M, for the first time in the history of telecommunications development in the Central Asian region and the CIS, commercially launched the new 3G-UMTS standard. Also the company "Babylon-M" for the first time in Tajikistan has launched a mobile network of the LTE standard. Today the company's network covers more than 300 cities and regions of the Republic of Tajikistan.
Mr. Muminov stood at the origins of the formation and development of the telecommunications sector in Tajikistan, actively participated in the development of the sector's ecosystem and was the initiator and an active member of the associations of Internet providers and mobile operators.
Mr. Muminov is also one of the initiators of and an active member of the Association of Participants of E-Commerce of Tajikistan, created in 2019. Both companies are currently actively promoting the development of the e-commerce ecosystem in Tajikistan.
Senior Policy Expert | JCA, USAID's Future Growth Initiative
Anton Zinovyev is a Senior Policy Advisor at Jacobs Cordova & Associates, subcontractor to USAID Future Growth Initiative Project. He is a part of Business Enabling Environment team of the Project, that is responsible for improving regulations in the framework of the Project and its objectives.
Previously Anton served as Regulatory Compliance Manager for US DOD funder project in Kazakhstan, where he was in charge of project compliance with international treaties and local laws and regulations.
Anton has over 10 years of professional experience working as International Expert for implementing OSCE, EBRD and USAID funded projects in Central Asia targeted to improve business environment through reforming regulations.
Mr. Zinovyev holds LL.M in International Law from Al-Farabi Kazakh National University and two Bachelor degrees – LL.B in Civil Law with Turan University of Kazakhstan and BBA in Management from Kazakh University of International Business.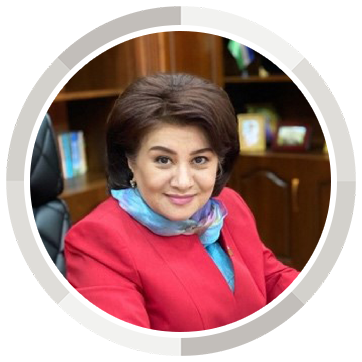 President | International Women's Public Foundation "Sharq Ayoli"
Saodat Tursunbaeva is the founder of the IWPF "Woman of the East" (Tashkent, Uzbekistan).  For 21 years, she has been developing international women's diplomacy, dealing with gender policy issues, supports start-ups in ICT, education, and innovations under the slogan,  "Peace, Harmony and Prosperity – to every Family." In 2007, UNESCO included her in the list of Most Influential Women of Central Asia.
For her public activities and leadership skills, the President of the Republic of Uzbekistan honored Saodat with the State Medals "For contribution to the independence of Uzbekistan" and "Shukhrat – Glory."
Saodat graduated from the Engineering and Physics Department, Tashkent Polytechnic Institute as an industrial electronics engineer.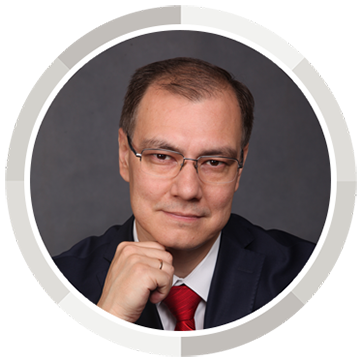 Editor-in-chief of MANAGEMENT magazine.
International Development Directorat CERT Group.
More than 20 years of experience in management.
International expert on ISO standards.
Founder of over 10 companies in the field of management.
Joint ventures with TUV NORD (Germany), Intersertifika-TUV with the participation of TUV Thüringen (Germany), Nigel Bauer & Associates (Great Britain), ECO-CERT (France).
Founder of MANAGEMENT magazine.
IRCA Lead Auditor (www.irca.org, UK).
TUV Thüringen Chief Auditor (Germany).
More than 500 audits and training sessions all over the world.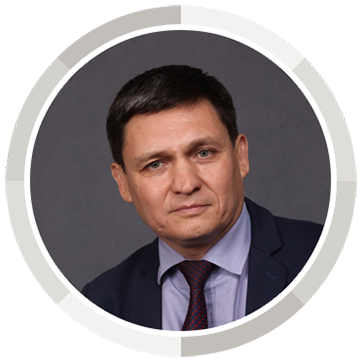 Director and Head of CIS International Certification Body CERT International (www.certin.org).
Leading teacher at the international training company CERT Academy.
More than 25 years of experience in mechanical engineering, construction, pharmaceuticals, banking, design organizations, and services.
Best business coach on ISO standards in CIS according to MANAGEMENT magazine
IRCA Lead Auditor (www.irca.org).
More than 700 corporate audits and training sessions in Russia, Belarus, Kazakhstan, Kyrgyzstan, etc.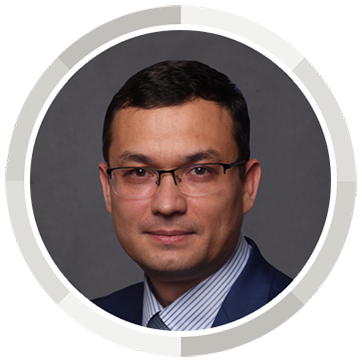 Director / Coach | The International Training Company CERT Academy
TUV Thüringen (Germany), CERT INTERNATIONAL (Slovakia) Lead Auditor.
IRCA Registered Auditor and Approved Teacher (UK, www.irca.org).
More than 250 training sessions, also for top managers in Italy, Spain, France, Singapore, Malaysia, Indonesia, Turkey, China, UAE, Russia, Kazakhstan, Belarus, Tajikistan, Uzbekistan, Kyrgyzstan, and other countries.
Author of more than 20 articles in professional editions.
For reference:
CERT ACADEMY has offices in Moscow, Kazan, Almaty, Nursultan, Bishkek, Georgia, and Tashkent.
Since 2005, the company has trained more than 25,000 specialists and business managers.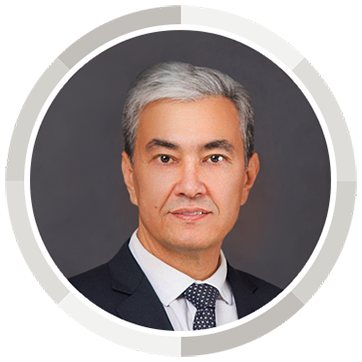 Franchise Director | Business School A1
Successful launches, management, and development of modern agricultural production– compost production, cultivation of champignons, seedlings, cucumbers, tomatoes, and greens.
20 years of expertise in the FMCG industry in beverages, food, and non-food products.
Senior positions in 3 major international companies: Procter&Gamble, Mars, Carlsberg.
Experience and knowledge of FMCG business in 10 markets: Russia, Uzbekistan, Kazakhstan, Tajikistan, Kyrgyzstan, Turkmenistan, Azerbaijan, Georgia, Armenia, and Mongolia.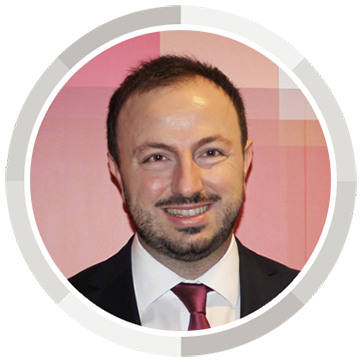 Senior Managing Consultant Cybersecurity | Mastercard
Yasar started his professional career as a management trainee within Lufthansa German Airlines. After passing through various global positions for the Airline, he became Group IT Manager and finally Chief Information Security Officer for the entire global service center network of Lufthansa. Before joining Mastercard, he co-founded the cybersecurity services for PwC Turkey and lastly led the cyber defence advisory practice for PwC Germany. Having proven international experience in cybersecurity for over a decade in both consulting and CISO roles, he currently supports the establishment, sales, and delivery of Mastercard's global cybersecurity advisory products and services. Yasar holds a Master's degree in Business Information Systems from the Boğazici University in Istanbul. His master thesis was concentrated on "IT Management Strategies for International Companies with Widespread Offices".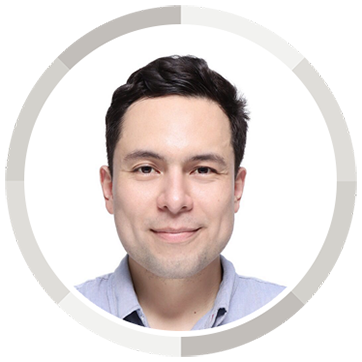 Head of Customer Success Asia
Pablo Che León is the Head of Customer Success for VTEX in Asia, based in Singapore. VTEX is the first and only fully integrated commerce, marketplace and OMS (Order management System) solution that offers fast time-to-revenue and no upgrades. VTEX is a SaaS cloud based e-commerce platform that enables enterprises to rapidly migrate to a full omnichannel experience for their customers. VTEX was named a Visionary in the 2020 Gartner Magic Quadrant for Digital Commerce and Leader by IDC marketspace for Worldwide B2C Digital Commerce platforms 2020.

Pablo is a MBA graduate from CEIBS/IESE and since joining VTEX has held multiple positions as Co-Country Head for Peru, Sales Director North Latam and Head of Sales Development for Latin America. In these positions he has been obsessed with supporting customers to achieve their omnichannel revenue objectives through product adaptation and providing a clear road map for their revenue growth and increase customer experience alongside VTEX as their strategic partner.

Prior to VTEX, Pablo has been an E-Commerce manager at an online grocery for FreshFresh in Shanghai, China. In addition, he has worked in Europe, and Latin America in the telecommunication industry as Sourcing Business Partner.  He has Co-Founded AENU PERU an NGO in Peru to promote college students participation in Model United Nations worldwide. He currently is a mentor for Qian Zheng Memorial Scholarship, which promotes and supports low-income Chinese female undergraduate students in STEM majors.